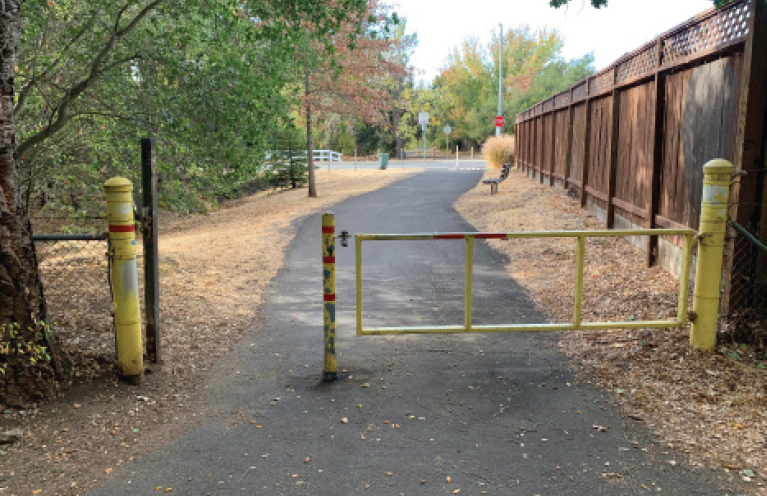 Important Trail Closure information on the Fryer Creek Bicycle Bridge Project!
This week  F. Loduca will begin constructing the Western Bridge Abutment that is immediately adjacent to the Fryer Creek Multi-Use Trail.  The Fryer Creek Multi-Use Trail that runs from West MacArthur Street down to Leveroni Road will be closed from July 12th to July 15th, 2022.
This is being done for Public and Worker Safety.  F. Loduca needs to be able to focus on this work and complete it within one (1) week.   F. Loduca will close the access point at Manor Dr while the major changes are under construction.  Once this section of the bridge abutment is completed, access will be opened for all.