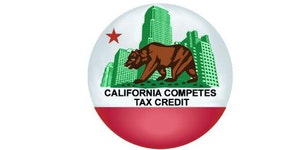 The Sonoma County Economic Development Board (EDB) would like to help your business take advantage of important tax credits and hiring incentives.  Since the inception of this program, the EDB has assisted local businesses in obtaining $6.5 million in tax credits, exemptions, and training subsidies.
The California Competes Tax Credit is an income tax credit available to businesses who invest and create new jobs in California.  The state will be accepting applications from January 2, 2019, through January 21, 2019, for $75 million in tax credits.
The application and a helpful Tax Credit Application Guide can all be found online here.
Please contact us at (707) 565-7170 or edb@sonoma-county.org for assistance in applying for the tax credit or to learn more about how the EDB can help your business with:
Workforce issues- finding qualified employees, on the job training, and hiring incentives
Obtaining permits and navigating the regulatory process
Marketing and demographic research
Access to capital
Energy efficiency and other rebate programs
For Questions and more information contact the Sonoma County Economic Development Board by calling 707-565-7589 or email ethan.brown@sonoma-county.org.