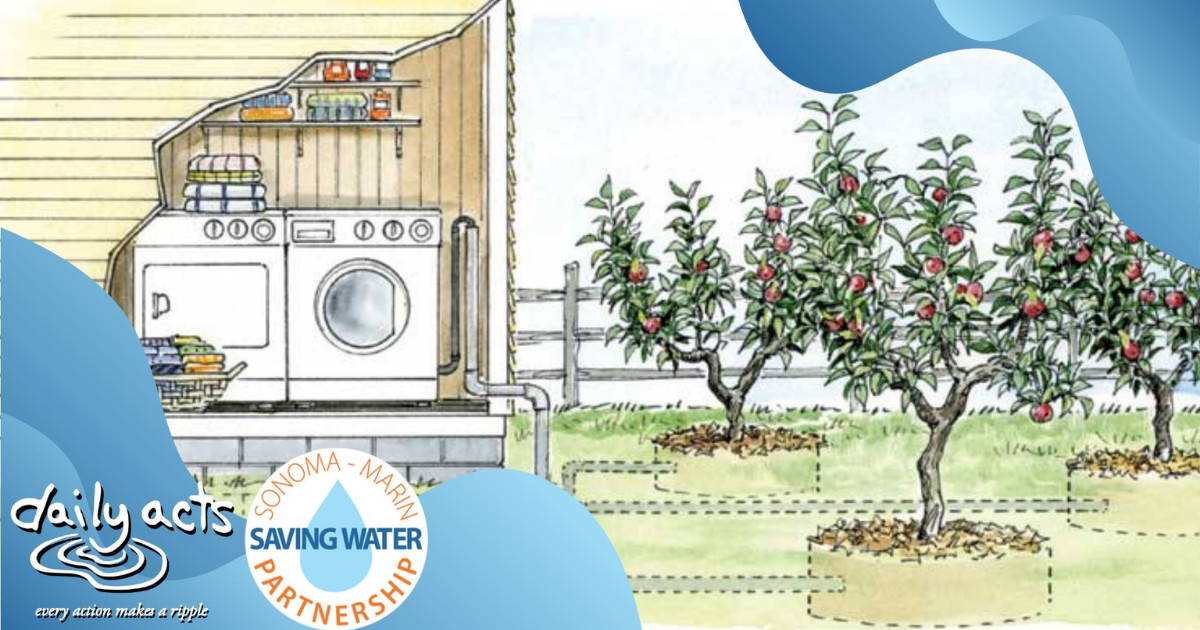 Looking for ways to save water during this historic drought? Join the Sonoma-Marin Saving Water Partnership and Daily Acts for a deep dive into graywater systems. Graywater is gently used water from your bathroom sinks, showers, tubs, and washing machines, and is a valuable resource that can help your garden flourish. This 3-part webinar series will cover:
Graywater basics: October 14th 6-7:30pm, Join us for an educational webinar on graywater basics. During this webinar, Laura Allen will walk us through the concepts of graywater, different systems and how they function, general costs, and how you can utilize graywater in your home and in your landscape. Through simple design and creativity, you can easily take advantage of greywater!
Laundry-to-Landscape: October 21st 6-7:30pm, Join this webinar to learn more about the components of a laundry-to-landscape system, and how to best design for your space. We will be joined by graywater expert, Laura Allen, who will dive into design considerations, code requirements, and how to design your landscape to utilize every drop of graywater produced.
Permitted Graywater Systems: October 28th 6-7:30, Join this webinar to take a deeper dive into graywater re-use and to learn about permitted systems that can help you take the next step to re-purposing water that is produced in your home. In this presentation, Laura Allen will discuss considerations for more advanced systems, water storage and filtering, and how you can use graywater for irrigation in the landscape.
For more information: https://dailyacts.org/events-cal/lets-talk-graywater-introduction-to-concepts-considerations/