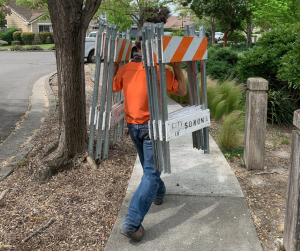 Infrastructure and public works activity are all around us, but we seldom notice it…unless it stops working! We would like to take this week to recognize our City of Sonoma Public Works staff who support the Sonoma community through planning, building, operating and managing our city year-round. Their efforts are especially appreciated during this time when many of our essential, frontline Public Works employees are putting in long hours during these challenging times to ensure our city runs smoothly.
While continuing to maintain our roads, sidewalks, parks, trails and water systems, Public Works crews are going "above and beyond" to serve the community during the Coronavirus Emergency by supporting Sonoma Valley food distribution events, maintaining safe social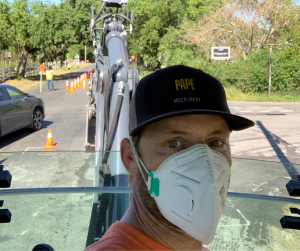 distancing at our farmers' markets, regularly updating and posting signs at all City parks and bike paths, supporting our homeless community at the Haven in Sonoma and through coordination with Sonoma County for shelter at Sonoma State University, distributing supplies and personal protective equipment for safe continued City operations at City Hall and other facilities and even assisting in installing the latest Heart of Sonoma public art on the Plaza.
To every Public Works employee who shows up so that we have clean water on tap, safe roads, accessible transit and clean and beautiful public spaces…Thank you for doing what you do! We are grateful for your continuous hard work keeping our communities safe not only during this uncertain time, but all the time. You are true heroes who are on the front-line of protecting human health and the environment.
ABOUT CITY OF SONOMA PUBLIC WORKS DEPARTMENT

The mission of the City of Sonoma Public Works Department is to serve the needs of Sonoma's citizens by maintaining, operating, and improving the City's infrastructure: transportation, water distribution, well water supply, storm drainage, parks and trails, City-owned streetlights, City-owned buildings, and City-owned cemeteries. This public infrastructure is the foundation that connects the City's businesses, communities, and people, driving our economy, improving our quality of life, and ensuring our public health and safety.  The Department also serves a coordination role for special events, other utilities, and solid waste/recycling/compost collection services.