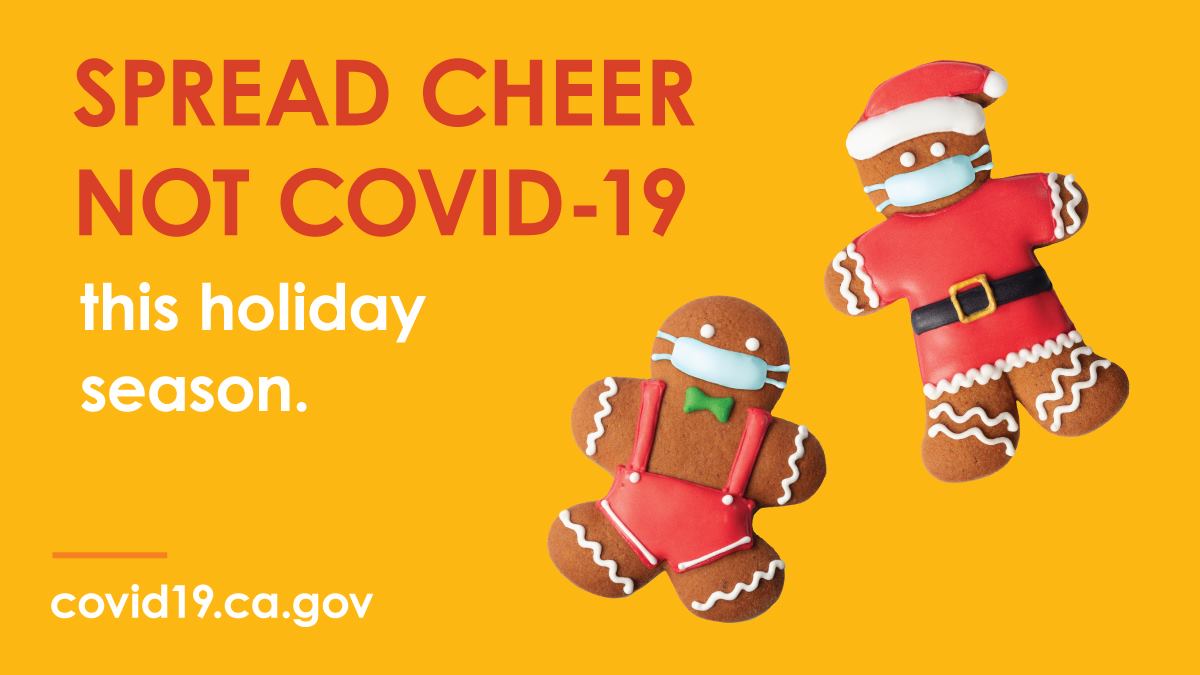 No question, the 2020 holiday season is unlike any other. Separation from our family and friends is hard and we are grateful for the many members of our community who have taken the shelter-at-home order to heart and are staying home for the holidays.
Public health experts agree that the safest way to celebrate the holidays this year is to stay home. Holiday travel is strongly discouraged and increases your chances of getting infected with and spreading COVID-19. If you must travel, take steps to reduce your risk:
• Wear a face covering
• Keep at least 6-feet of physical distance from others
• Wash or sanitize your hands often
• Avoid touching your face
• Avoid contacting frequently touched surfaces
• Get tested before and after you travel
• Reduce your contact with other people as much as possible for 14 days after traveling
Everyone plays an important role in stopping the spread of this infection. Thank you for keeping yourself, your family and our community safe!
Please visit our website for COVID-19 resources & information.