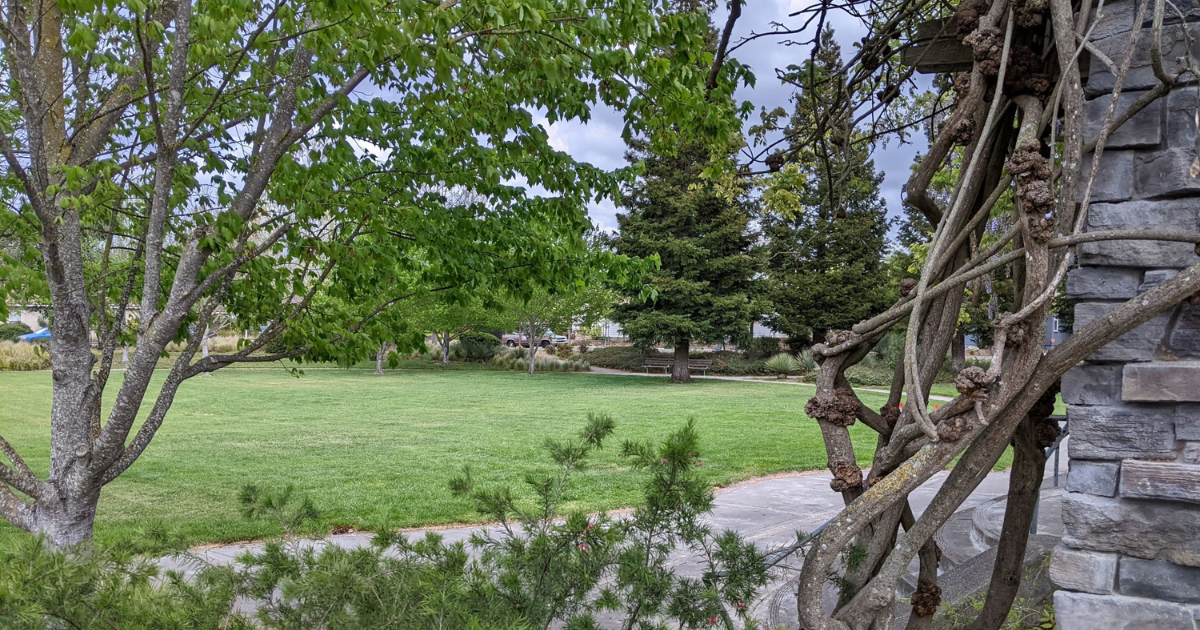 The City of Sonoma Public Works Department is hosting a Community Meeting to develop an enhancement plan for Sonoma Valley Oaks Park on Saturday, October 21st at 11:00 a.m. The workshop will be held at Sonoma Valley Oaks Park, located at 440 Engler St in Sonoma.
The public is invited and encouraged to attend the hour-long meeting where they can meet project managers, learn more about the project and process, and provide thier ideas and suggestions. Community feedback will be considered by the City and LandCulture LLP, the landscape architecture firm hired to renovate the park, to identify the community's improvement priorities, and to inform the design.
Project Overview: Sonoma Valley Oaks Park, located at 440 Engler St., is a 1-acre City park featuring a shade structure and benches. Originally established as part of the Sonoma Oaks development in 2000, this park was created with flood retention in mind but lacks a playground and some essential amenities.
The proposed enhancements for Sonoma Valley Oaks Park include:
Re-grading and resurfacing a corner of the park to accommodate a small-sized playground.
Development of a picnic and seating area adjacent to the playground.
Bringing portions of the park pathway up to the current ADA code.
Pathway and parking improvements to enhance accessibility.
The primary funding for this project will come from the Parks for All Measure M, a 1/4 Cent sales tax dedicated to supporting park projects, with additional support from the City's general fund.
Why Sonoma Valley Oaks Park? This park was selected for enhancement based on a comprehensive Parks Assessment completed by the City of Sonoma in March 2022. The assessment aimed to evaluate the condition of all seventeen city parks and address the evolving recreational needs of our community.
The assessment covered various aspects of the parks, including facilities, landscaping, accessibility, and community engagement opportunities. The resulting report, to be released soon, outlines specific recommendations for significant infrastructure improvements in our city-owned parks.
Based on these findings, the Sonoma City Council approved recommendations for park projects during the FY 23/24 budget process. Sonoma Valley Oaks Park was identified as one of the three parks with the most urgent repair needs. Your input will play a vital role in shaping these enhancements to better serve our community.