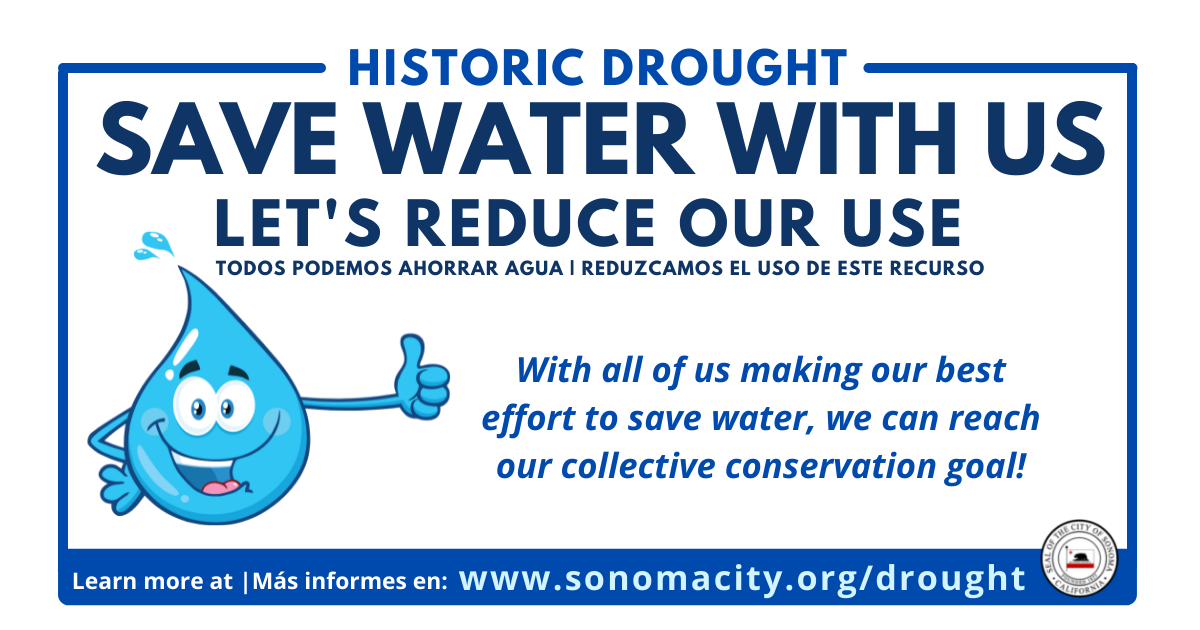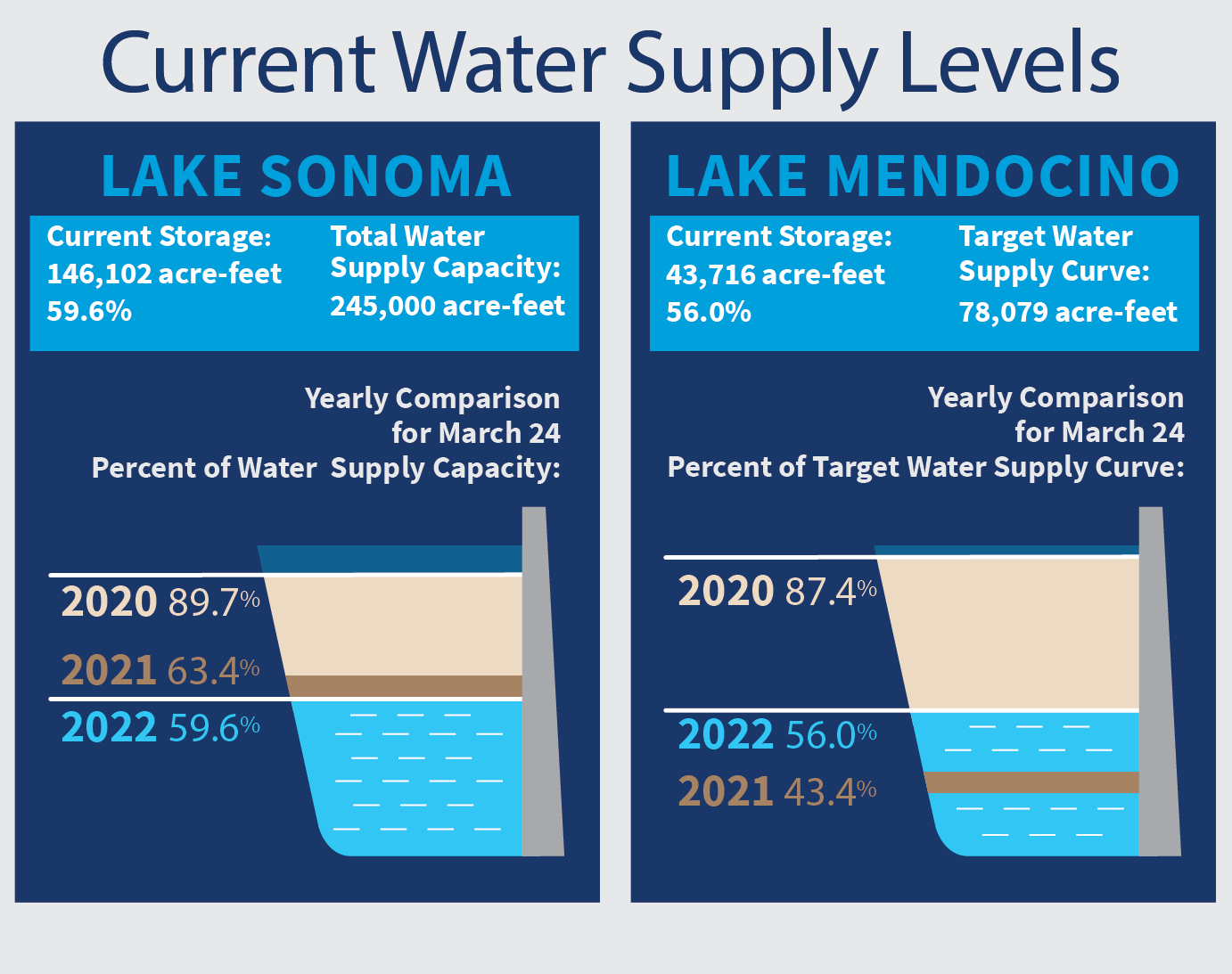 *Correction – the original post stated an incorrect timeframe for irrigation and has been updated to the correct times of Tuesdays and Thursdays, 8 pm – 6 am.
The City of Sonoma would like to thank our water customers for all thier water conservation efforts this past year and encourage all water users to keep conserving as our region enters the third year of drought.
2022 has been the driest year to date over the past 128 years (January-February 2022) and reservoir levels are well below average for this time of year. Every drop saved helps maintain water flows in the Russian River and extends reservoir storage levels.
The City of Sonoma remains under a Stage 2 Mandatory Water Conservation Shortage that requires a 20 percent reduction in overall water use in our service area.  Current rules & prohibitions for City of Sonoma water customers include:
Irrigation is limited to Monday and Thursday nights from 8 pm – 6 am

Hosing down driveways and hardscapes is prohibited. Use of water for nonrecirculating ornamental fountains by commercial customers is prohibited. New swimming pool permits will not be authorized unless the water is sourced from outside Sonoma's potable water system. Cover existing pools to minimize evaporation.

If you discover a water leak or receive a water leak notice from the City, repair it within 72 hours.

Du

st control, compaction, and other construction must use recycled water; the use of potable water is prohibited.
These measures will help meet Sonoma's 20% reduction goals, but this is not a comprehensive list of water-saving techniques. There are lots of ways to reduce water use. Simple changes to your daily routine will also make a difference. Taking shorter showers, turning off the water while brushing your teeth, and doing dishes and laundry only when you have full loads will save water. We know you will be creative and resourceful to help your community reach this goal.
If you observe water waste or would like to alert the City of a concern, fill out our online water waste form or please contact the City of Sonoma Public Works Department via email: publicworks@sonomacity.org or call (707) 938-3332.
Visit www.SonomaCity.org/Drought for information about drought and our water supply, conservation tips, water-saving rebates and programs, and water conservation resources.