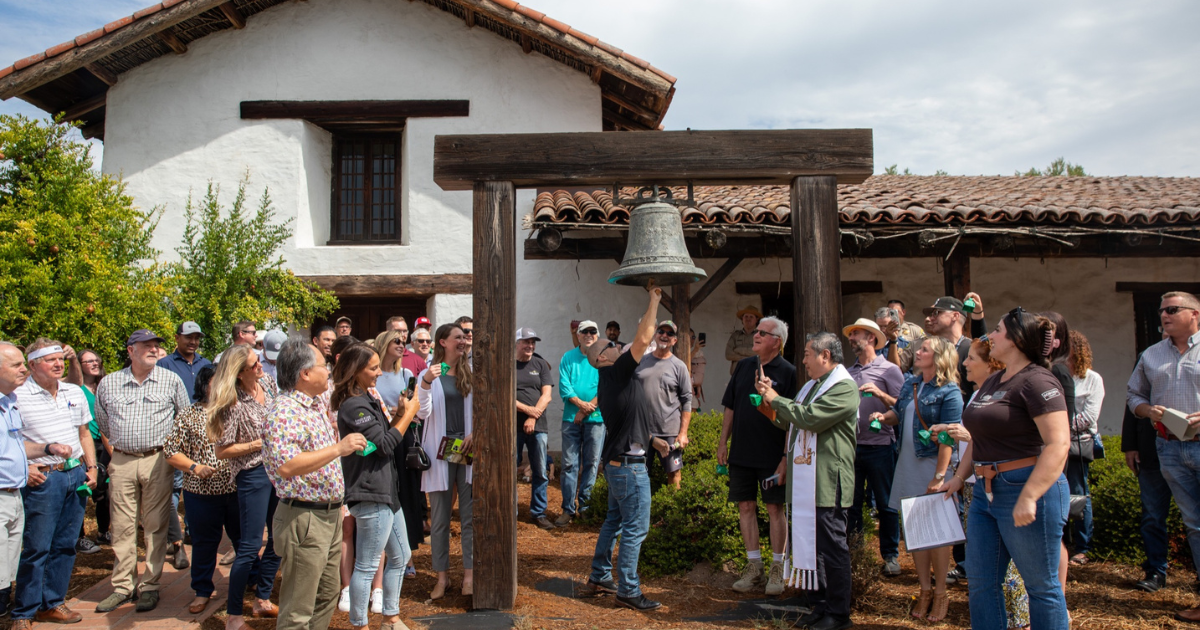 The 2023 Harvest Season is upon us! Join the Sonoma Valley Vintners and Growers Alliance (SVVGA) and our entire community at the Harvest Kickoff Bell Ringing Ceremony at the Mission San Francisco Solano de Sonoma to "Ring in" the 199th Sonoma Valley Harvest!  Growers, Vintners, the local wine community, Sonoma Valley Fire and Police departments, local elected officials, industry partners, and more will gather at the Mission to celebrate the start of harvest with the official bell ringing.
The ceremony will take place on Wednesday, August 30th at 12:00 PM at Mission San Francisco Solano on the Historic Sonoma Plaza. There is no need to RSVP, just show up at the Mission at noon. We hope to see you there!
The SVVGA is excited to see your photos and videos of the 199th harvest season! Use the hashtag #SonomaValleyHarvest to share your photos and videos on social media.