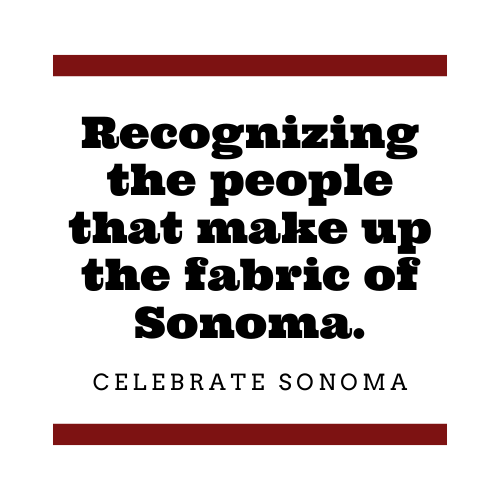 The final "Celebrate Sonoma" presentation of 2019 gave City Council Members and City Staff the opportunity to celebrate the people in their lives who, as Mayor Amy Harrington stated, "make it possible…for us to serve in these roles." Ten people and one canine (Sam) were presented Certificates of Recognition at the City Council Meeting of December 16, 2019.  The honorees included (in alphabetical order):
Rich Agrimonti, Husband of Councilmember Madolyn Agrimonti
Derek Barr, Husband of City Clerk Rebekah Barr
Gerry Casey, Husband of Assistant City Manager Sue Casey
Kiersten Cook, Wife of Councilmember David Cook
Sean & Sam Hamlin, Husband & Dog of Councilmember Rachel Hundley
Richard Harrington, Father of Mayor Amy Harrington
Lili Harvey, Wife of Vice Mayor Logan Harvey
Mark Jewell, Husband of City Manager Cathy Capriola
Todd Lanning, Husband of Administrative Services Manager Cathy Lanning
Tom Paslay, Fiancé of Senior Management Analyst Erica Jacobs
Watch a recording of this Celebrate Sonoma presentation on our CivicWeb Portal (begins at 13:53).
ABOUT CELEBRATE SONOMA
"Celebrate Sonoma" is a program that started in 2019 to recognize people that make up the fabric of Sonoma.  Once a month, a community member will be recognized at a City Council meeting with a presentation of a city recognition certificate honoring them by dedicating a "day" in their honor. Learn more about the selection and recognition process.