Sonoma County Regional Parks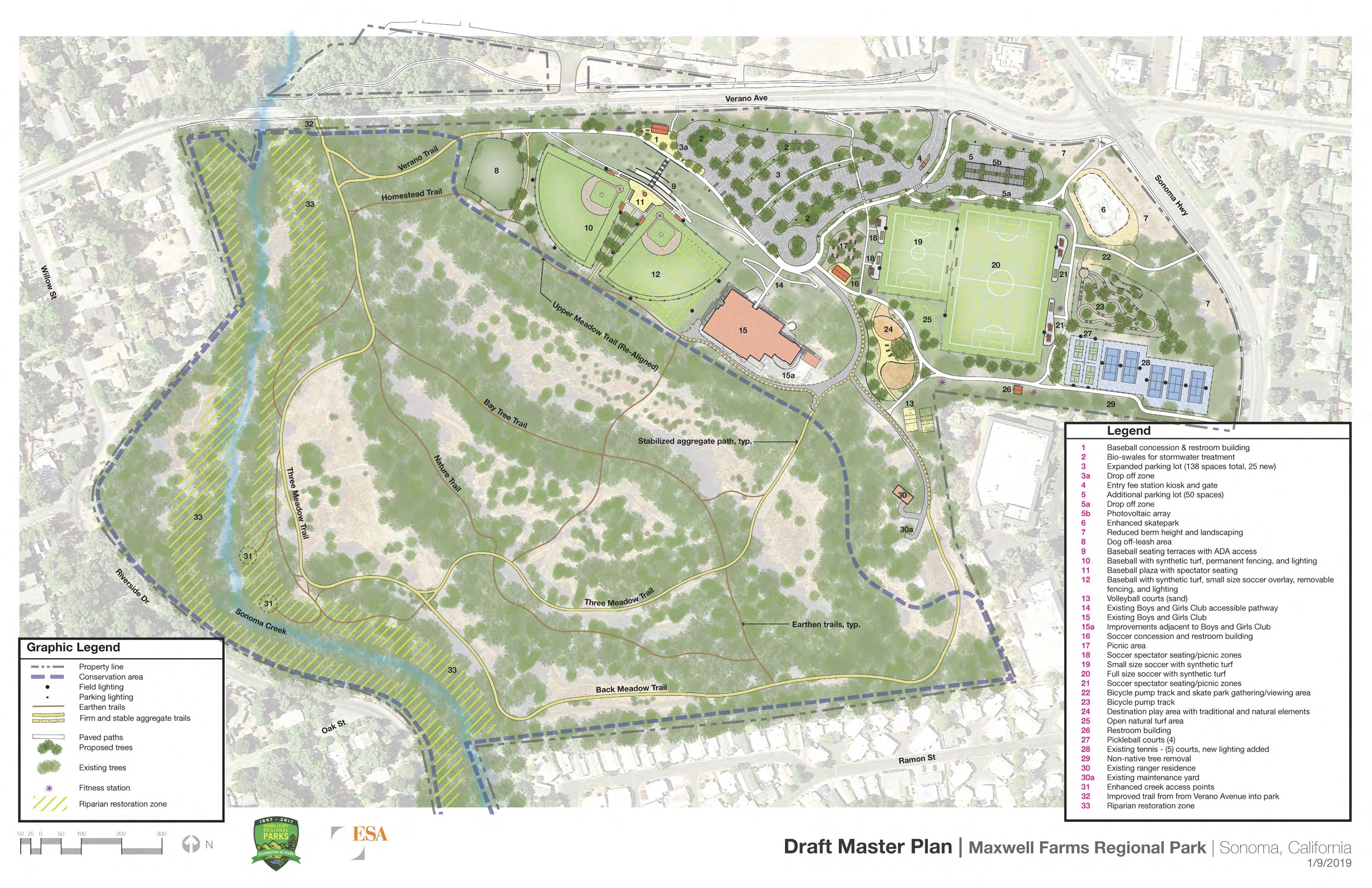 is pleased to announce the release of the updated Draft of the Maxwell Farms Regional Park Master Plan Update and the updated Draft Initial Study/Mitigated Negative Declaration (IS/MND).  The Master Plan and environmental document are available for public review and comment from January 9 through February 8, 2019.  Following the review period, comments will be responded to and the project will be presented to the Board of Supervisors for approval.
Visit the Maxwell Farms Master Plan webpage for more information and to download and view the files. Hard copies of the study can be viewed at:
Regional Parks' office – 2300 County Center Drive, #120A, Santa Rosa
Sonoma Valley Library – 755 West Napa Street, Sonoma
Sonoma County Board of Supervisors – 575 Administration Dr. Rm 100A, Santa Rosa
The Master Plan Update is based on extensive community input, and balances the protection of the park's unique natural resources with exciting recreation and play improvements to better serve the current and future needs of the community.  The Sonoma County Regional Parks to provide updates on the approval process, followed by progress on the implementation of Phase 1 improvements this year. Over 1 million dollars of funding has been secured and additional fundraising continues.
Comments must be submitted in writing to:
Scott Wilkinson, Park Planner
Sonoma County Regional Parks
2300 County Center Drive, Suite 120A Santa Rosa, CA 95403
scott.wilkinson@sonoma-county.org
All comments received by 5 p.m. on Feb. 8 will be considered. Please include a contact name, address, and telephone number with your comments.