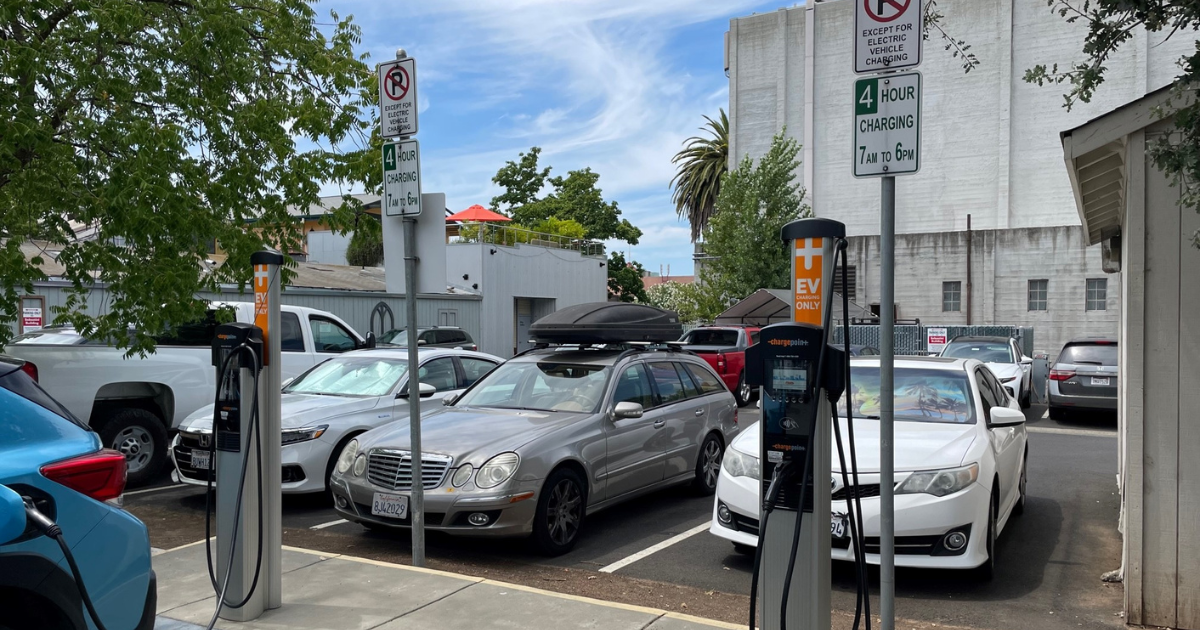 New L-2 electric vehicle chargers were recently installed at the City's Lot B public parking lot located behind the Sebastiani Theatre, with the entrance at 152 East Napa Street. These two chargers replaced the old chargers that had reached the end of their service life.
These new chargers further enhance the publicly accessible EV charging infrastructure in the City of Sonoma and supports the City's climate action goals. In addition to these two chargers, eight Tesla Super Chargers and 2 universal L-2 chargers are available at the Sonoma Community Center at 276 East Napa Street. There are three universal Fast Chargers located at the Bank of America Parking Lot at 35 West Napa Street.
Learn more on the City's Sustainability and Climate Action page.