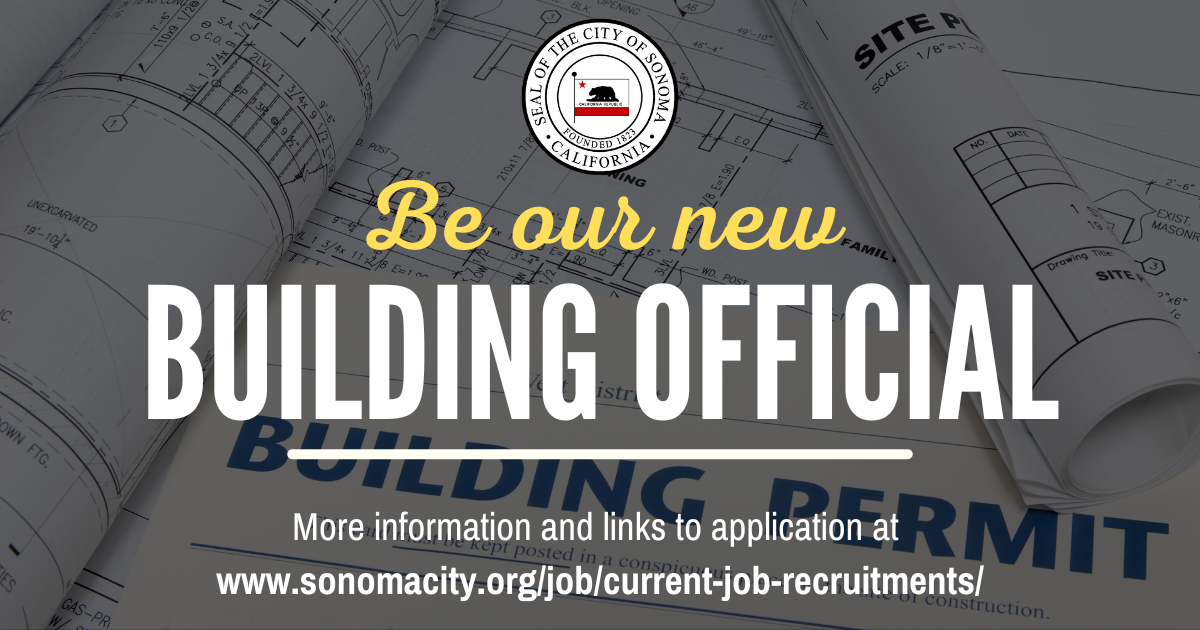 The City of Sonoma is currently looking for a highly qualified candidate to join our team in the role of Building Official, offering a competitive monthly salary range of $10,227 to $12,431.
Position Summary:
As the Building Official, you will play a pivotal role in planning, organizing, supervising, directing, performing, and coordinating various activities within the Building Division of our Community Development Department. This includes overseeing complex-level tasks related to building division administration, building inspection, plan review, and code enforcement of building standards.
Responsibilities:
Act as the City's designated authority responsible for administering and enforcing local, State, and Federal codes about buildings and structures within the City.
Serve as the City's designated Floodplain Administrator.
Supervise City Building Inspector(s), Plans Examiner(s), and other assigned technical and administrative staff.
Provide administration, enforcement, and interpretations of the California Building Standards Code.
For more information about the position, please take a look at the Building Official Recruitment Brochure.
Application Process:
This position will remain open until filled. To apply, please follow these steps:
Obtain a City application from one of the following sources:
Prepare your application package, including a cover letter and resume.
Submit your application package electronically to:
We appreciate your interest in this outstanding opportunity and look forward to receiving your application. If you have any questions, please don't hesitate to contact us.