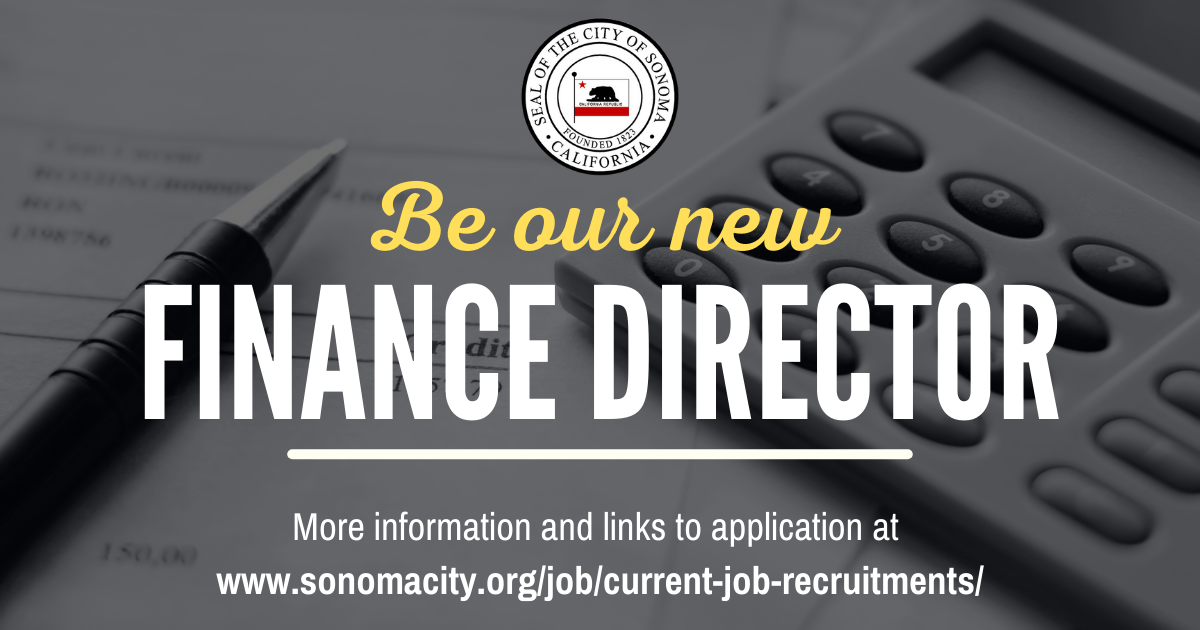 The City of Sonoma, is seeking a Finance Director with experience in both accounting and budget preparation to oversee the Department of Finance. This is a hands-on and public-facing leadership position with substantial economic influence on the community. The ideal candidate is a confident communicator with excellent interpersonal skills and a proven track record of public sector fiscal management and leadership.
The Director will prepare and manage the City of Sonoma's budget of approximately $43 million and oversee three accounting staff members while closely collaborating with the City Manager, City Council, department heads, and consultants. The primary responsibility of the Director is the preparation, presentation, and oversight of the City's annual budget and Capital Improvement Projects fund. The ideal candidate for this exciting role will be a working leader, who is eager to use their public sector experience and financial expertise to serve as a key member of the City's Executive Team. If you are seeking longevity in a creative finance role, apply today!
See the full recruitment brochure.
Salary and Benefits: Annual salary of $149,652 to $181,908 DOE/DOQ and an attractive benefits package.
HOW TO APPLY: For first consideration, apply by November 13th at https://wbcpinc.com/job-board
SECURE THE DATES:
The first round of interviews will be virtual on Zoom and will take place on November 27th. The second round of interviews will be in person and will take place on December 4th.
Selected candidates must be available for both dates.
Please contact Cathy Lanning, Human Resources Manager, with any questions: