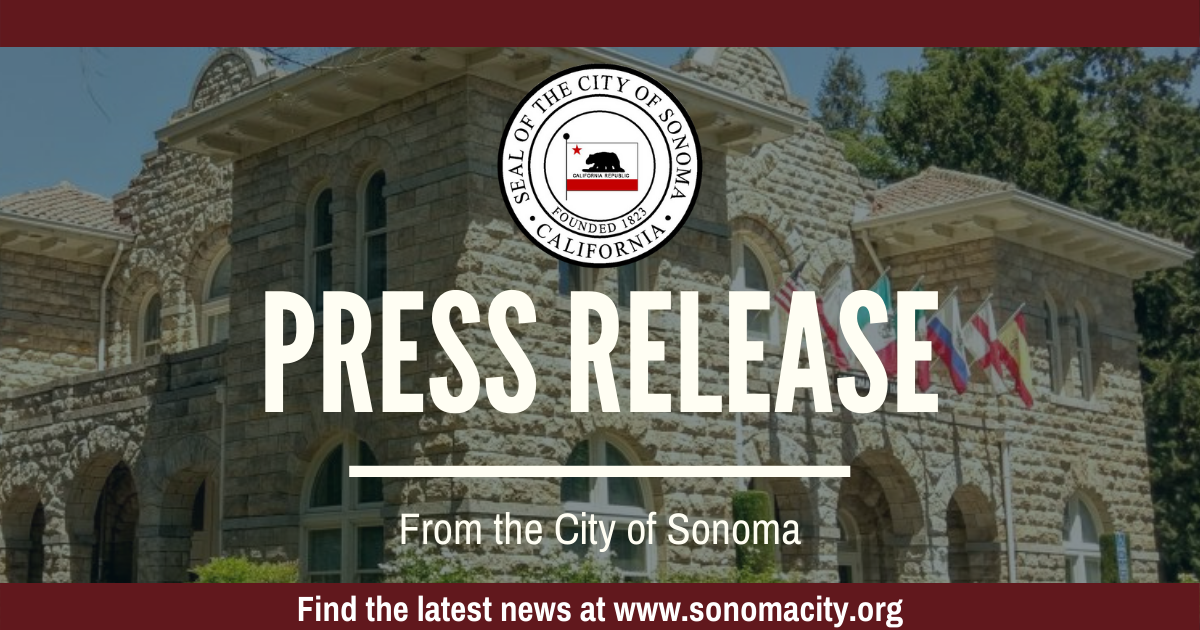 Read the City of Sonoma Press Release
Santa Rosa Police Department is investigating an officer-involved shooting that took place in Sonoma City limits in the 200-block of West Napa Street last night, on Saturday, October 15th, 2022. During the incident, an adult male suspect who is reported to be in his 40s and a resident of Sonoma Valley shot at Sonoma County Deputies at least one time. Deputies returned fire and struck the suspect who is currently in critical condition in a Sacramento area hospital. No deputies, bystanders and/or residents were injured in the incident.
"I know that no police officer ever wants to discharge their service weapon in the line of duty," said City of Sonoma Mayor, Jack Ding. "This is a rare and significant event for our City, and I am grateful for the diligence of law enforcement for their response and investigation of this tragic incident. Our thoughts are with the suspect's family, the Sonoma County police officers involved, their families and our community."
The Sonoma County Critical Incident Protocol was invoked as is the policy for any police-involved shooting, and the Santa Rosa Police Department and the Sonoma County DA's Office are conducting an independent criminal investigation of the incident. The Sheriff's Office Professional Standards Bureau will be conducting an administrative investigation of the incident. All inquiries should be directed to the Santa Rosa Police Department.
A  detailed summary of the incident can be found on the Santa Rosa Police Department's Nixle account.