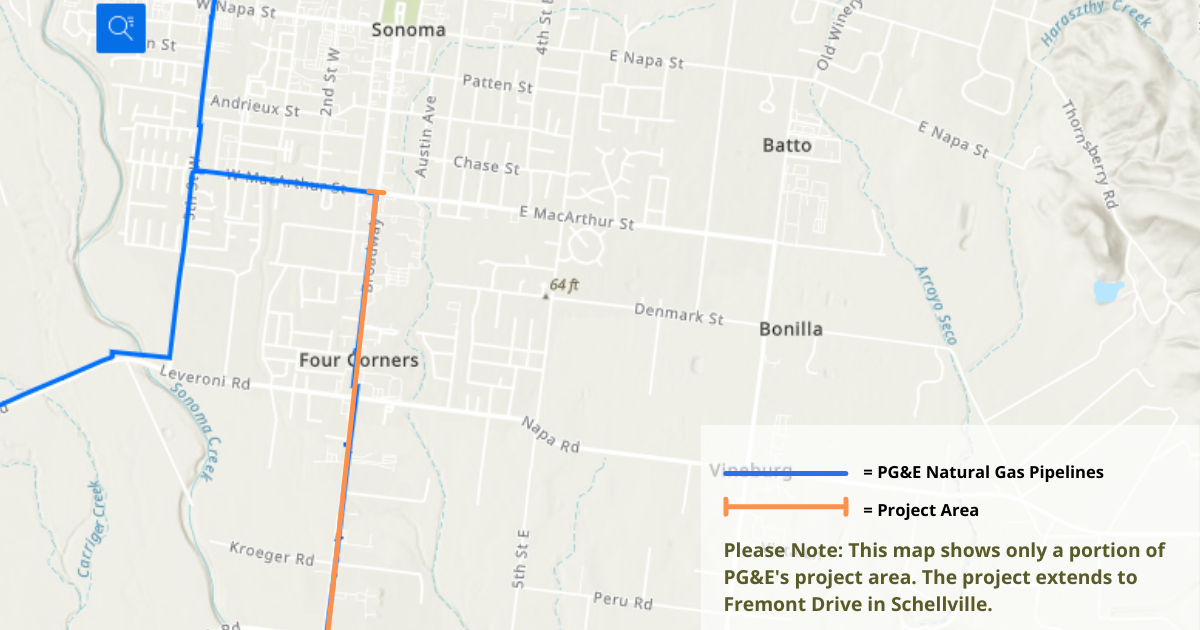 PG&E has informed the City and Sonoma residents that their construction project replacing natural gas pipeline in multiple locations on Broadway between MacArthur Street and Fremont Drive in Sonoma began this week.  The work will retire portions of the natural gas pipeline and help enhance natural gas safety and reliability.  Work is expected to start this week (August 8th) and continue through October.  The work hours are 9:00 a.m. to 3:00 p.m. Monday – Friday.
PG&E mailed letters to approximately 2,000 PG&E customers notifying them of the project; read the letter.  The project will also include some City streets that connect to Broadway including Leveroni Road, Clay Street, and West Macarthur Street.
Potential Traffic impacts
This work will affect traffic (detours, lane closures, traffic control, etc.) during work hours.  The project is currently expected to last from 8/8/2022 to 10/31/2022.
Local PG&E contact if you have questions
Contact the local PG&E representative, Scott Hart at 707-577-1062 or send an email to gasprojectinfo@pge.com.