The following is a message from the Pacific Gas & Electric Company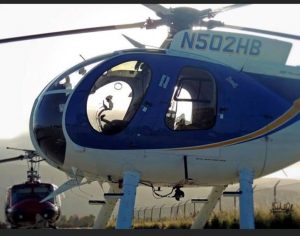 Starting today, Monday, July 6, PG&E will conduct pre-inspection helicopter flights in Sonoma county to improve its Public Safety Power Shutoff (PSPS) program by making events smaller in size, shorter in length and smarter for its customers.
Through August, PG&E will fly several helicopters along electric distribution lines located throughout the North Bay, including Sonoma Valley, to practice response during a future PSPS event.
The pre-PSPS flights are designed to gather information that helps PG&E understand the amount of time it takes to safely complete the patrol. In addition to improving overall safety, the pre-inspections help crews execute future patrols more efficiently and provide key information to better determine timing for restoring electric service to customers.
Helicopters will fly low, roughly 100 feet, Monday through Friday, but not necessarily every day, between the hours of 7 a.m. and 5 p.m. Flights will depart the Charles M. Schulz Sonoma County Airport.
Those in the areas of Cloverdale, Geyserville, Fitch Mountain, Windsor, Sonoma, Penngrove, Lakeville and Santa Rosa (east of Highway 101) may see the pre-inspections this week.  Flights will occur in Cotati and West Sonoma county areas (Fort Ross, Monte Rio) starting the week of July 13.
Schedules are dependent on weather and other factors and are subject to change.
POWER WILL NOT BE INTERRUPTED DURING THE PRE-INSPECTIONS
During an actual PSPS event, crews will inspect de-energized lines utilizing aircraft, vehicles and foot patrols to identify and repair damage before restoring power.
For questions, please call 1-800-PGE-5000.