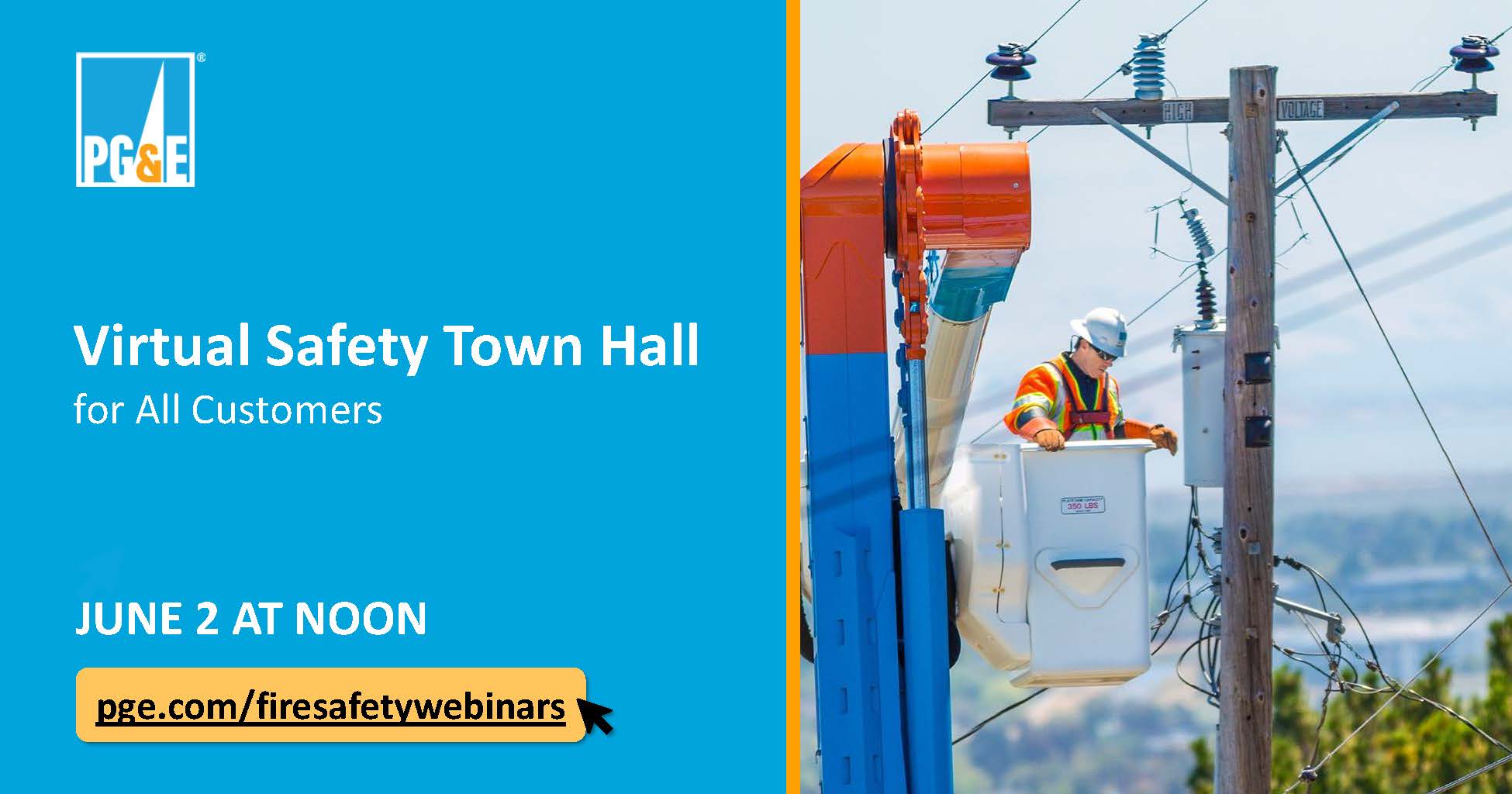 PG&E hosts online webinars throughout each year for anyone who is interested in learning more about their Community Wildfire Safety Program including Public Safety Power Shutoffs (PSPS). These virtual gatherings allow community members to learn more about wildfire safety and emergency preparedness, meet with PG&E representatives, ask questions and share feedback.
Customers are encouraged to attend the upcoming webinar on Wednesday, June 2, 2021, from 12:00 – 1:30 PM.
Click this link to join: bit.ly/3myiJm8
Attendee Dial-In: (866) 501-6088
Conference ID: 2735534
To access the Virtual Safety Town Hall or view recordings of past wildfire safety webinars, you can also visit pge.com/firesafetywebinars.
Learn more about how you can prepare for a PSPS on our Extended Power Outage page.