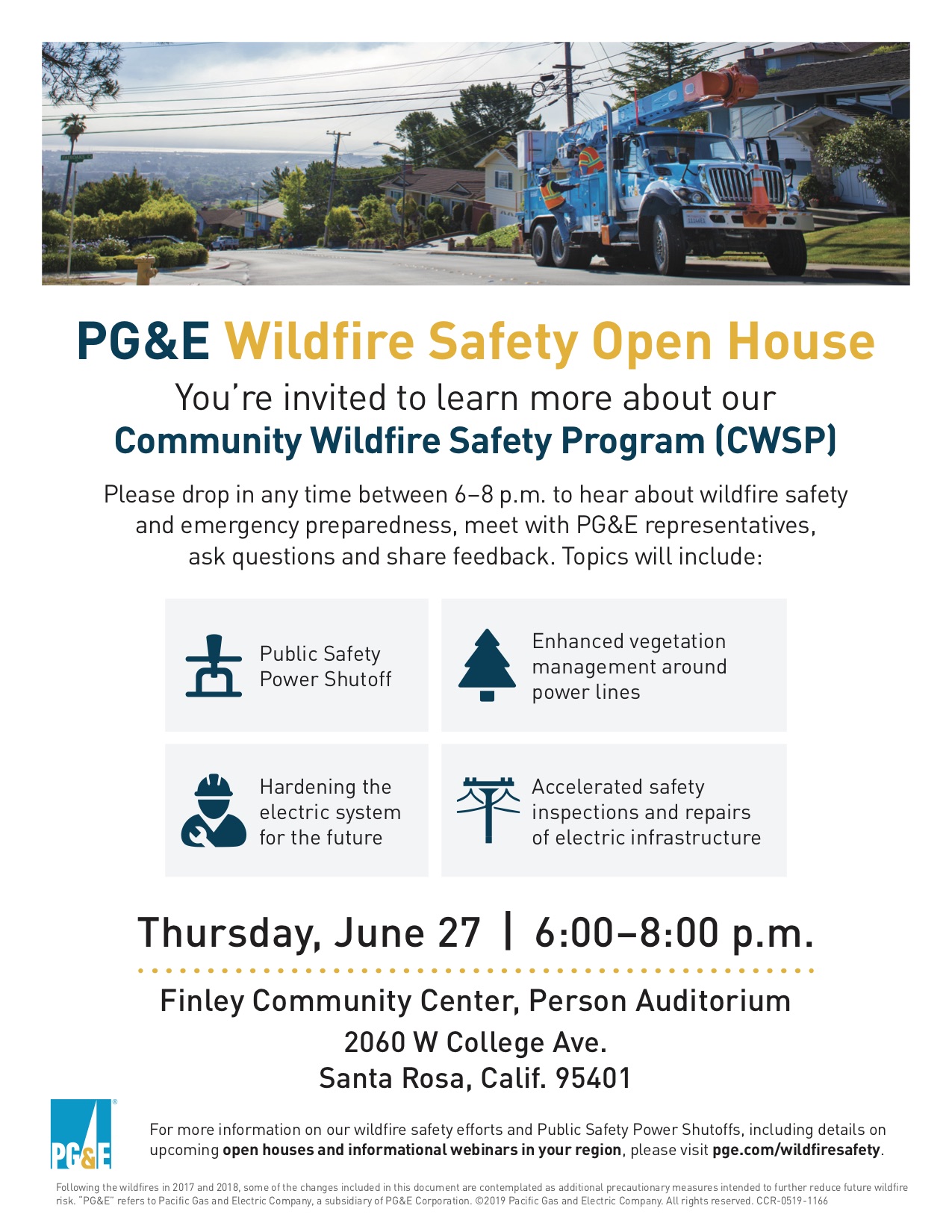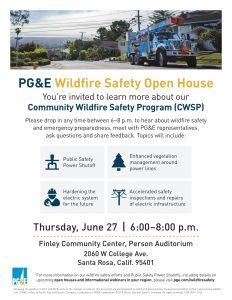 The Pacific Gas & Electric Company (PG&E) is holding a Wildfire Safety Open House on Thursday, June 27th, 6:00–8:00 p.m. at the Finley Community Center, Person Auditorium, 2060 W College Ave. Santa Rosa, Calif. 95401.
PG&E invites community members to learn more about their Community Wildfire Safety Program (CWSP). Drop in any time between 6–8 p.m. to hear about wildfire safety and emergency preparedness, meet with PG&E representatives, ask questions and share feedback. Topics will include:
Enhanced Vegetation Management Around Power Lines
Hardening the Electric System for the Future
Accelerated Safety Inspections and Repairs of Electric Infrastructure
For more information on our wildfire safety efforts and Public Safety Power Shutoffs, including details on upcoming open houses and informational webinars in your region, please visit pge.com/wildfiresafety.