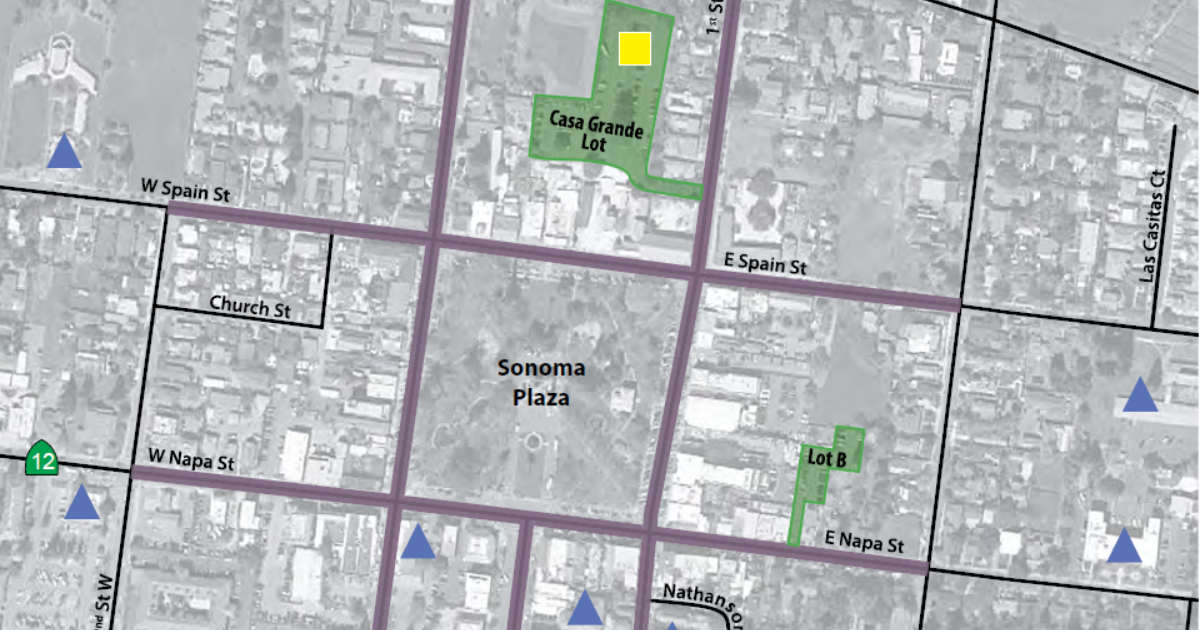 The City's Planning Commission discussed the Public Draft Parking Management Plan (Plan) at their November 17th meeting (watch a recording) and continued the item to their December 15th meeting. The item is being continued to allow City staff and W-Trans to research and incorporate recommendations made by the commission.
Staff will then take the plan with any revisions and/or recommendations from the Planning Commission to the City Council for consideration in early 2023, (date to be determined.)
About the Draft Downtown Parking Management Plan
City Council has directed a comprehensive, long-term parking strategy/management plan for Downtown Sonoma.  To accomplish this, the City contracted with W-Trans, a local traffic engineering firm, to create a Downtown Parking Management Plan that outlines a strategy to address parking challenges in Downtown Sonoma.
The Draft Downtown Parking Management Plan summarizes the most recent parking inventory, supply, and demand study, including counts of the public on- and off-street parking supply. The Plan identifies specific parking strategies, which represent a toolbox of measures available to the City. To prioritize their application, they are broken into two phases: Phase 1 measures are anticipated to be implemented in FY 2023 – 2024. Phase 2 measures represent a suite of options for consideration at a later date on an as-needed basis.
Find more information about the Draft Plan, FAQs, updates, and documents on the Draft Downtown Parking Plan webpage.
Questions? Contact the Planning Department:  Call (707) 938-3681 or Email
To receive future Planning Commission meeting notifications via email, please subscribe on our CivicWeb portal.