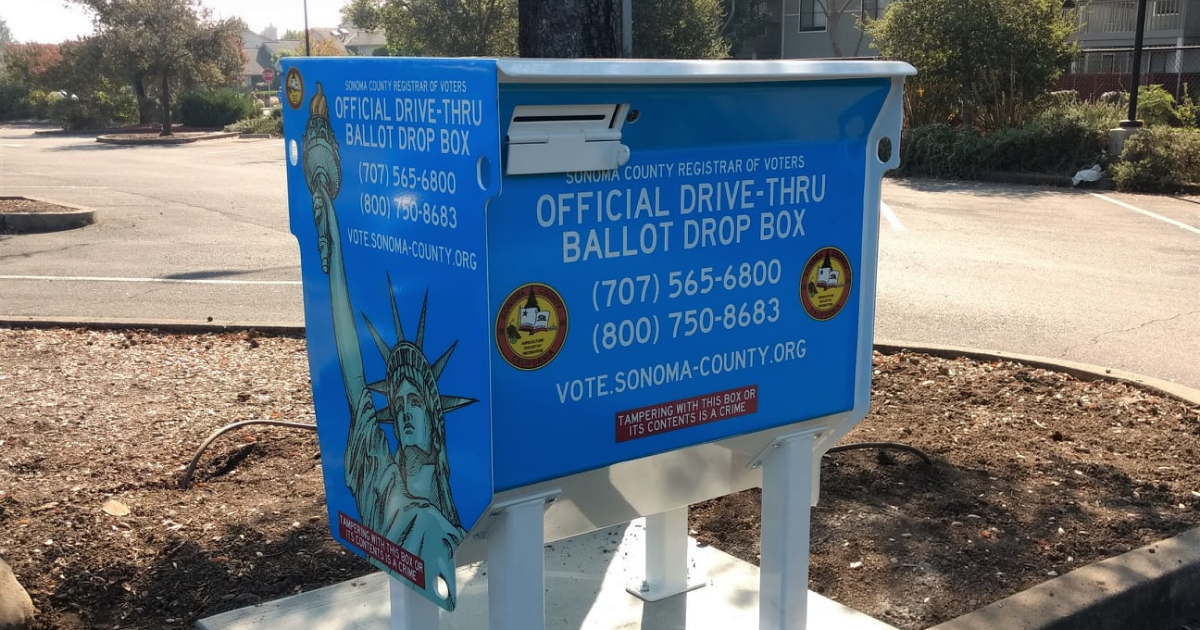 The Sonoma County Registrar of Voters Office is alerting voters planning to vote at their assigned polling place in the Sept. 14, California Gubernatorial Recall Election, that they will need to bring along the
ballot they received in the mail in order to exchange it for an official polling place ballot. If they do not, they will be offered a provisional ballot, which will be reviewed by the Registrar of Voters Office after Election Day to ensure that the voter has not already returned their vote-by-mail ballot.
Due to a new state law (SB 29) and the ongoing COVID-19 pandemic, every active, registered voter is being mailed a ballot this election, regardless of whether they are signed up to vote that way.
Voters also have the option of voting in person at the Registrar of Voters Office during normal business hours (excluding county holidays) between now and the closing of the polls at 8 p.m. on Election Day.
The Registrar of Voters Office is also reminding voters that voting by mail is safe and convenient and that vote-by-mail ballots do not have to be returned by mail.
Ballots can also be deposited securely at one of 20 official drop boxes throughout the county, including in the parking lot at the Sonoma Valley Regional Library.
Vote-by-mail ballots may also be returned to any polling place on Election Day between 7 a.m. and 8 p.m. A list of all drop boxes and polling places is available at sonomacounty.ca.gov/where-to-vote.
For questions, call (707) 565-6800, email rov-info@sonoma-county.org, or visit the Registrar of Voters Office in person at 435 Fiscal Drive, Santa Rosa, Monday through Friday, 8 a.m. to 5 p.m. (excluding holidays).