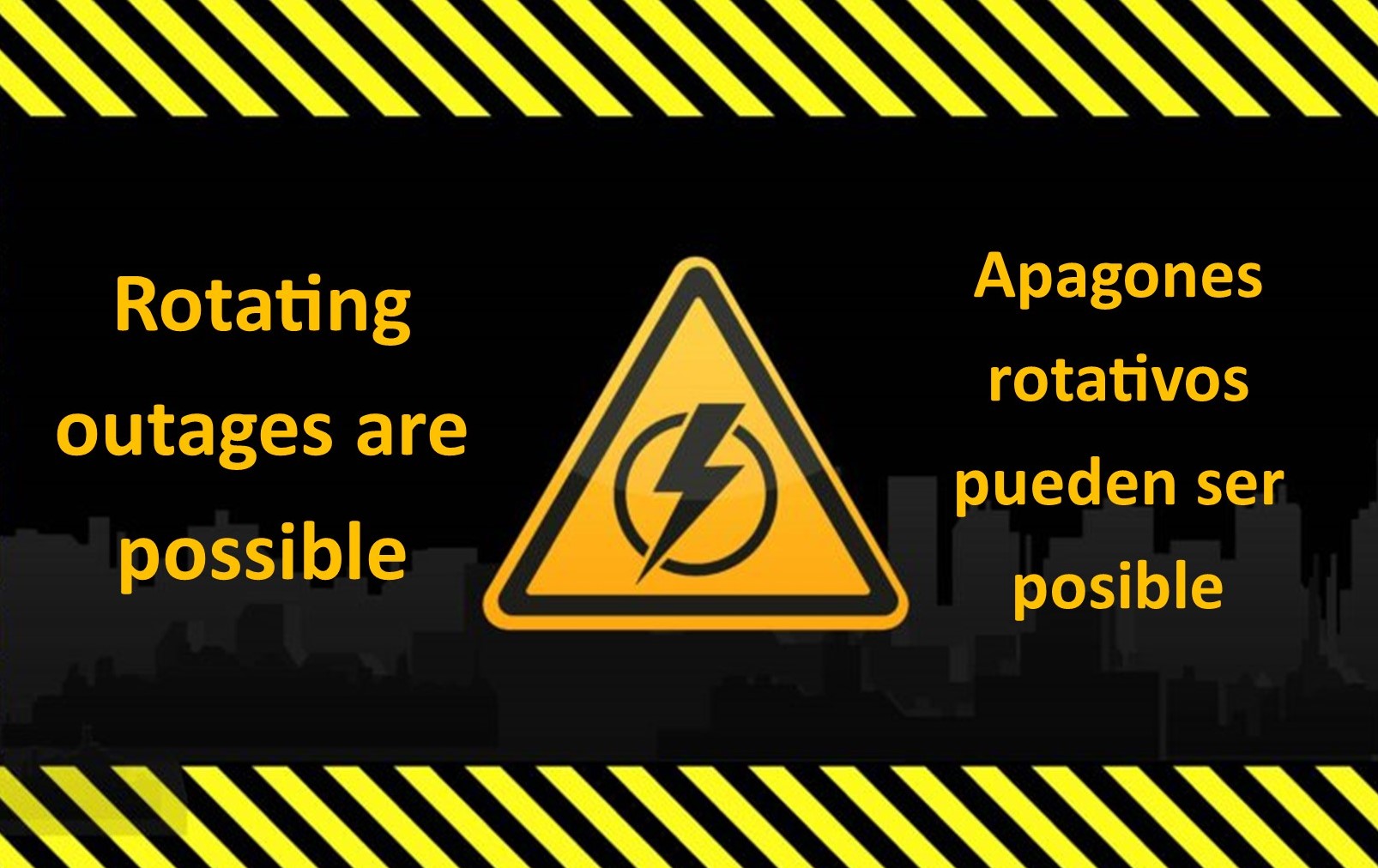 The state's grid operator, California Independent System Operator (CAISO), has issued a notice that outages may occur today, Tuesday, September 6, 2022, if the demand for electricity exceeds the supply. CASIO issued a statewide Flex Alert for Tuesday, September 6, from 4 p.m. to 9 p.m. due to extreme heat in California and the West that's pushing up energy demand and tightening available power supplies.
PG&E may be required by CAISO to turn off power in some of our communities for one to two hours in a series of rotating outages. These are not Public Safety Power Shutoffs. The decision to conduct these outages will be made by the grid operator, CAISO.
Use PG&E's rotating outages address look-up tool in English and Spanish to find out your block number, then check to see if your block number is included in the potential rotating outage list.  Please note that this situation is subject to change and outages may not occur.
Resources to Help You Prepare for an Outage