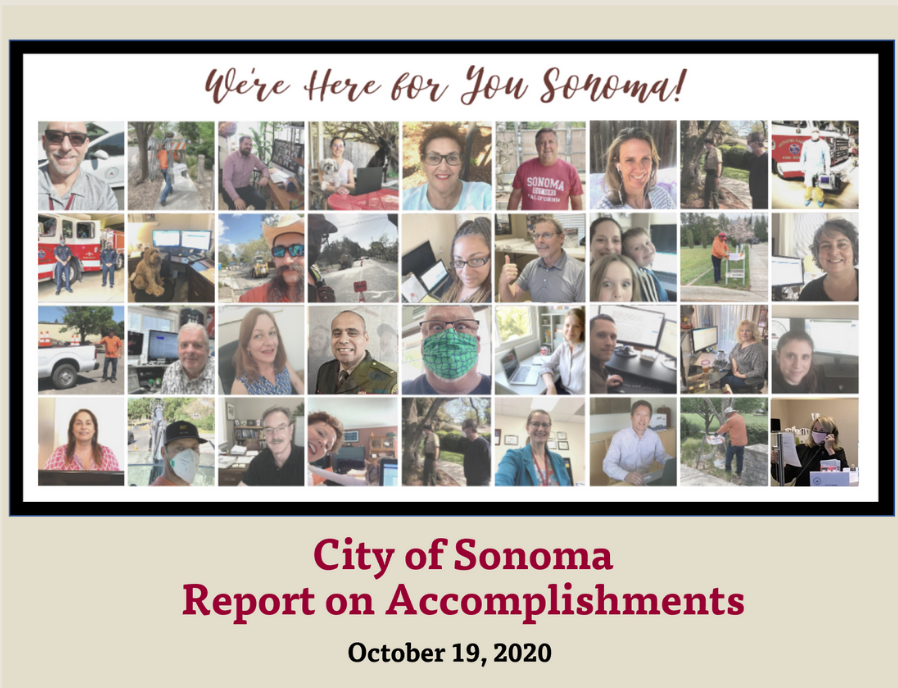 At the meeting of October 19, staff reported to the City Council on the key accomplishments of the past twelve months.  While in typical years this information is included in the proposed budget document reviewed by the Council in June, the COVID-19 pandemic disrupted the regular budget development process along with the City's revenues.  The fiscal year budget adopted on June 29 was "preliminary" due to the volatile financial environment, containing summary charts and other high-level information but excluding most of the typical narrative sections, such as the major accomplishments for preceding fiscal year.
In a year dominated by emergency management,  priorities may have shifted but significant progress has also been made on a diverse range of workplan projects.  The presentation highlights accomplishments in the areas of public safety, public works, community development, housing and homelessness, community services and engagement, environmental and fiscal sustainability, and general operations.
A review of accomplishments is an important step in keeping the public informed and helping the City Council set goals and priorities.  The report's slideshow can be viewed here, and the video is available starting at 1:46:00.  The presentation was followed by a discussion of City Council agenda planning for the upcoming months.
Learn more about how the roles, priorities, and activities of the City team have shifted in response to the pandemic at the Here for You, Sonoma page.