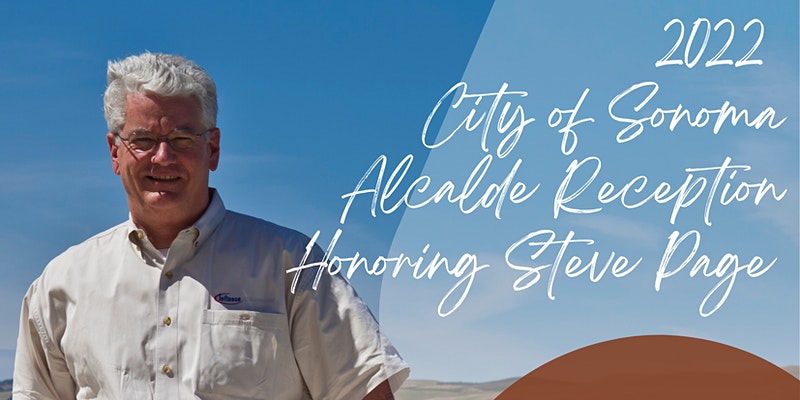 A reception honoring Steve Page, the City of Sonoma 2022 Alcalde, will be held Thursday, May 19, 2022 at Vintage House, 264 1st St E, in Sonoma beginning at 6:30 p.m.
The public is invited to attend and participate in the recognition of this devoted citizen, who has done so much for the community. There is no charge to attend the event; however, reservations are required and can be made online at https://www.eventbrite.com/e/2022-city-of-sonoma-alcalde-reception-honoring-steve-page-tickets-319095131127.  If an individual would like to make a donation they can be made at that same link.
For additional information, contact City Clerk Rebekah Barr at City Hall (707) 933-2216.