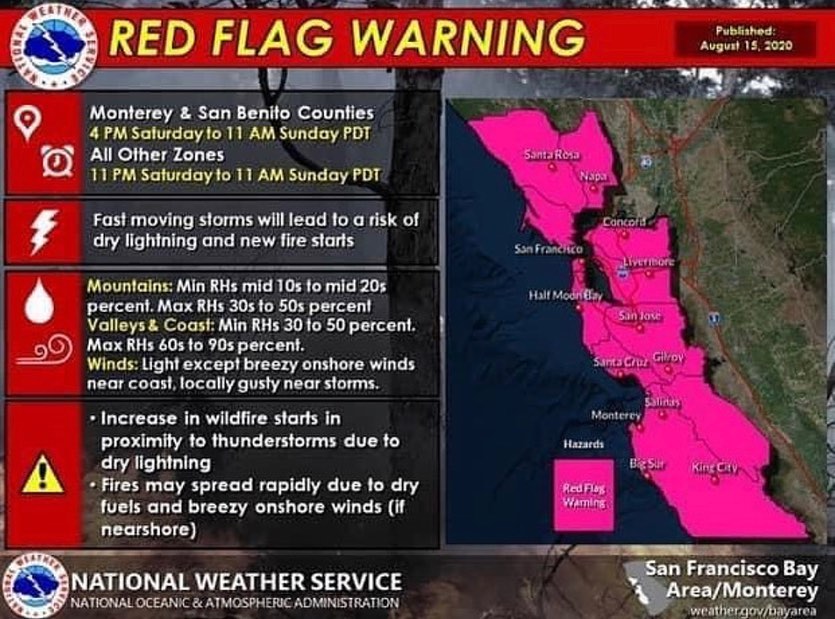 The US National Weather Service has issued a Red Flag Warning for the entire Bay Area including Sonoma County due to lightning that could cause new fire starts.  The Red Flag Warning begins at 11 pm Saturday, August 15th through 11 am Sunday, August 16th.
Thunderstorms are forecast to develop over the South Bay and Santa Cruz region before midnight and then spread northward overnight. Not all locations will see thunderstorms but any lightning strikes will likely lead to new fire starts given the current heatwave.
A Red Flag Warning means that critical fire weather conditions are either occurring now or will shortly. A combination of strong winds, low relative humidity and warm temperatures can contribute to extreme fire behavior.  It is strongly advised to monitor/be aware of weather conditions, possible loss of electric power, and fire danger. During these times extreme caution is urged by all residents because a simple spark can cause a major wildfire. Learn more from CAL FIRE.