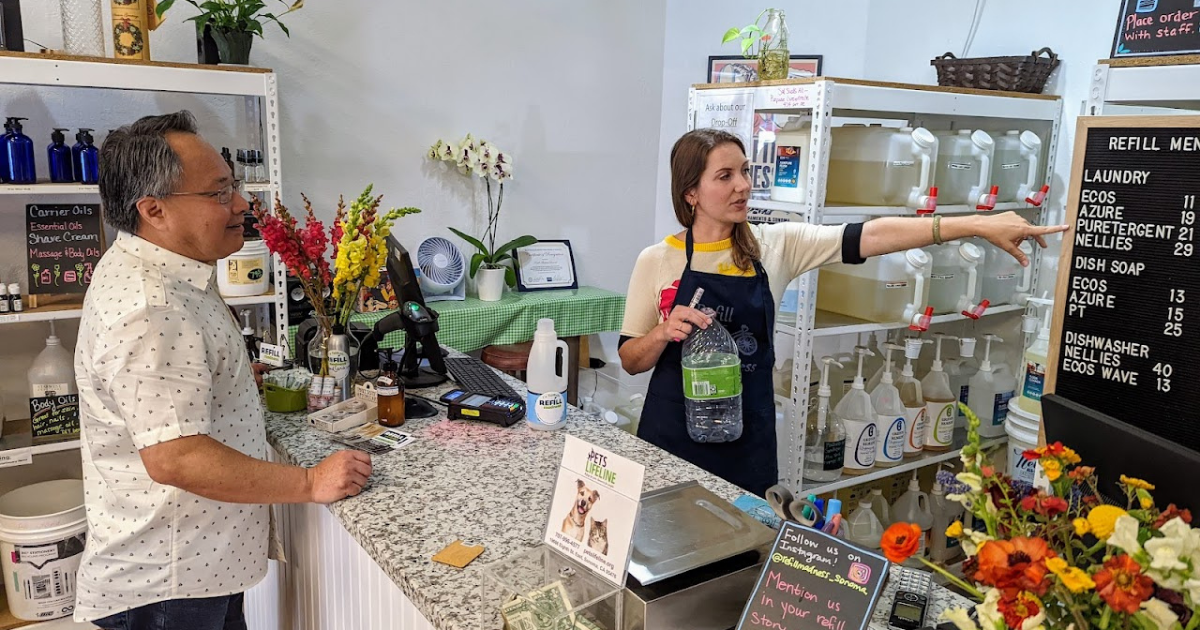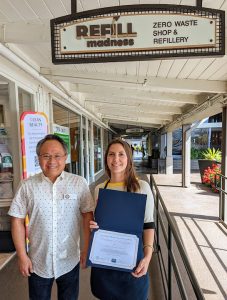 The Sonoma Valley Chamber of Commerce and City of Sonoma are pleased to announce that Refill Madness Sonoma is this year's Earth Day Sustainable Business Honoree! Located in the Sonoma Valley Center, Refill Madness Sonoma opened in February 2021 at 500 West Napa Street, Suite 540 with a mission to foster a clean planet and a clean community.
Sonoma Mayor Jack Ding and Sonoma Valley Chamber of Commerce CEO Mark Bodenhamer presented owner Jana Wang a Certificate of Recognition for Refill Madness Sonoma's stewardship of the environment through their sustainable business practices including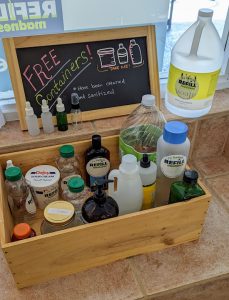 sourcing locally made, biodegradable and refillable products which help our community reduce waste and decrease its carbon footprint.
Refill Madness is a home product refillery and zero-waste shop. Customers can bring any bottle or container from home to fill up with household staples like laundry detergent, dish soap, hand soap, cleaning products as well as many bath and body products. They also carry many reusable and biodegradable items to help reduce waste.
Refill Madness Sonoma is open Tuesday – Saturday from 10:00 AM – 5:30 PM.
Congratulations to the Refill Madness team!
For questions, please contact the Sonoma Chamber of Commerce at 707.996.1033 or info@sonomachamber.org.