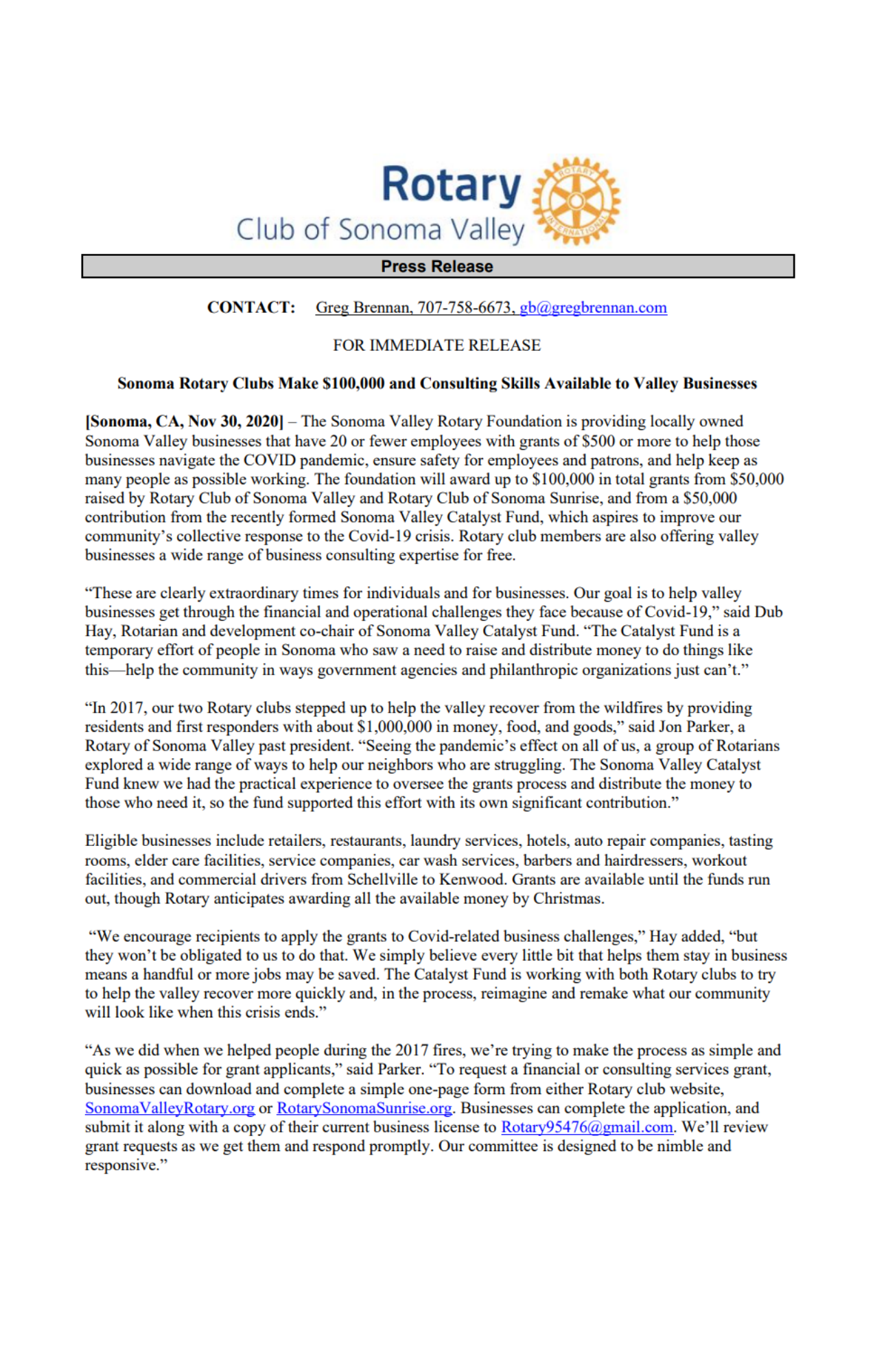 The Sonoma Valley Rotary Foundation is providing locally-owned Sonoma Valley businesses that have 20 or fewer employees with grants of $500 or more to help those businesses navigate the COVID pandemic, ensure safety for employees and patrons, and help keep as many people as possible working.
The foundation will award up to $100,000 in total grants from $50,000 raised by Rotary Club of Sonoma Valley and Rotary Club of Sonoma Sunrise, and from a $50,000 contribution from the recently formed Sonoma Valley Catalyst Fund. Rotary Club members are also offering valley businesses a wide range of business consulting expertise for free.
Eligible businesses include retailers, restaurants, laundry services, hotels, auto repair companies, tasting rooms, elder care facilities, service companies, car wash services, barbers and hairdressers, workout facilities, and commercial drivers from Schellville to Kenwood.
Grants are available until the funds run out, though Rotary anticipates awarding all the available money by Christmas.
More information and the application form is available at the Rotary Club of Sonoma Valley and the Rotary Club of Sonoma Sunrise websites.