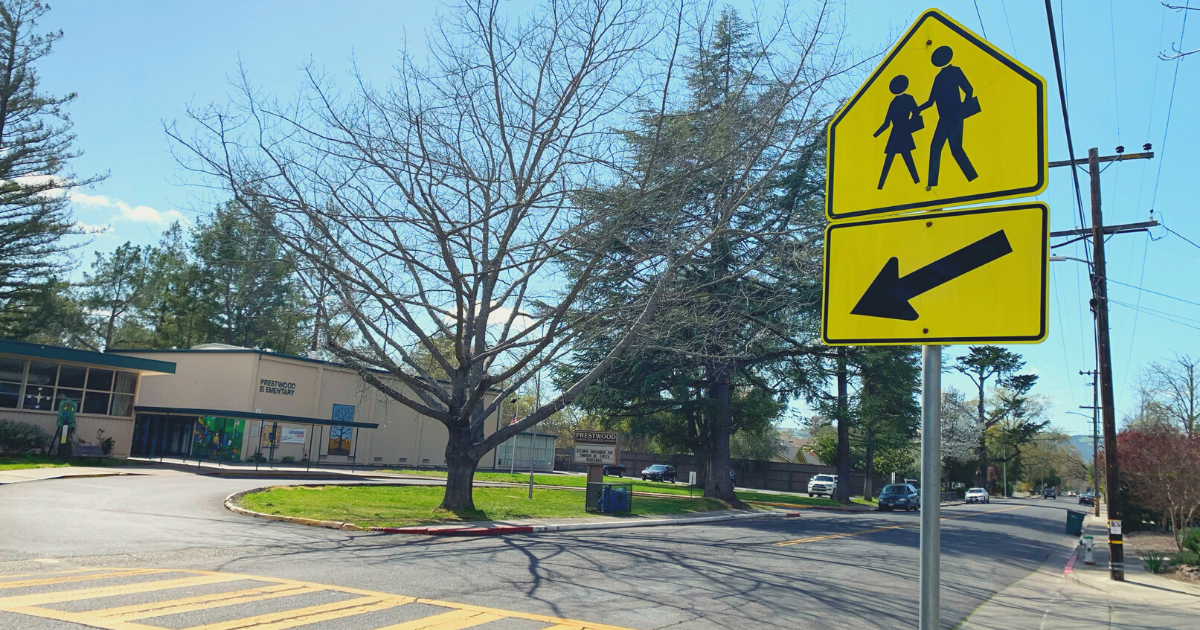 It's back to school time!
Sonoma Valley Unified School District schools will join local private and charter schools and open their doors to students for hybrid instruction (part remote, part in-person instruction) after a year of remote learning beginning next week. Elementary school campuses will welcome back Transitional Kindergarten – 2nd Grade students on March 29th. On April 6th, grades 3-5 will begin hybrid instruction along with Adele Harrison Middle School, Altimira Middle School, Creekside and Sonoma Valley High School.
As our schools reopen and expand in-person instruction, traffic is likely to get a little heavier on our streets. In addition, many schools will be operating under a variety of hybrid schedules and typical traffic patterns will vary from the more familiar pre-pandemic school routines.
It been quite some time since we have regularly shared the road with school buses and those walking, cycling or driving to school. To help with the transition and share the roads safely, please pay special attention to:
School Zone Speeds – Although you should always obey posted speed limits, it is especially important now as students return to campuses. Children crossing the road on their way to and from school can easily get distracted and step into harm's way. Slowing down and being vigilant is crucial to keeping kids safe.
Crossing Guards – School Crossing Guards are an important part of the community. As in-person school begins, watch for the crossing guards and remember, if the crossing guard says "stop," follow his/her direction – even if you don't see someone in a crosswalk. There might be a child still crossing the street that you can't see.
School Buses – When driving your car near a school bus please note that extra caution is needed. Never pass a school bus when the signal lights are flashing as children are often crossing the road at that time. If there is a physical barrier dividing the flow of traffic, then traffic on the opposite side of the barrier may proceed. Otherwise, traffic must stop in both directions. The area ten feet around a school bus is the most dangerous for children. Stop your vehicle far behind the bus to allow passengers space to enter and exit the bus safely.
The reopening of schools is a welcome sign that coronavirus conditions are improving in our community. They also may impact your daily commute and travel – so please, give yourself extra time as you drive around town as everyone adjusts to the "new normal." We appreciate your continued efforts to help everyone stay safe for the final months of this school year!