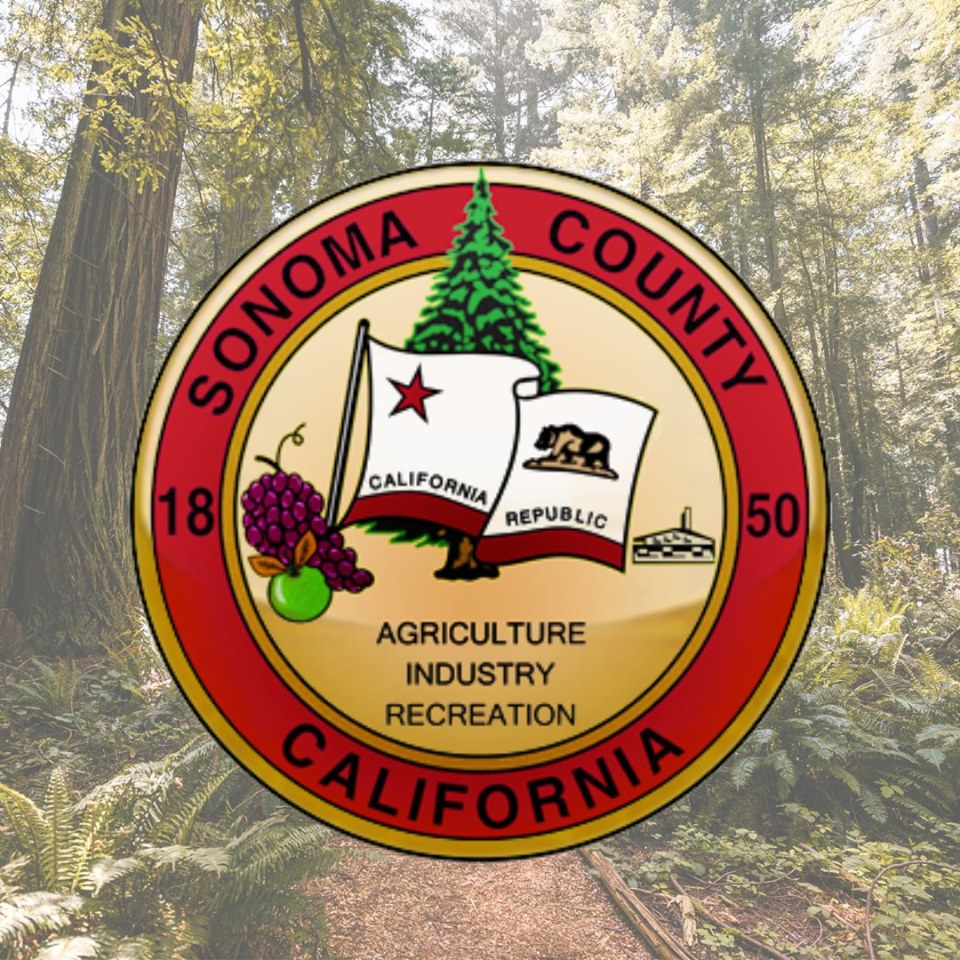 En Espanol Abajo
Sonoma County will host a Virtual Town Hall to share information about Novel Coronavirus (Covid-19) on Wednesday, March 11, 2020, from 7:00 pm – 8:00 pm on several local radio and TV stations, and live-streamed online. Supervisor Gorin (Chair, Sonoma County Board of Supervisors), Chris Godley (Director, Sonoma County Emergency Management), and Dr. Sundari Mase (Sonoma County Interim Public Health Officer) will present information and answer questions in a one-hour live news special.
Programing will air on 91.1 and 90.9 FM radio and KRCB Channel 22 as well as KPJK Channel 60. For Spanish speakers and community members who are unable to make the program, it will be recorded and posted online with close captioning and Spanish subtitles following the broadcast. The program will also stream live on NorCalPublicMedia.org and KRCB's Facebook page.
"We are making information accessible to people who may not want to go out to large social gatherings right now due to concerns of coronavirus spread," said Board of Supervisors Chair Susan Gorin. "People who are at high risk of infection, such as those who are older than 60, people with weakened immune systems, pregnant women, or individuals with underlying health conditions, such as heart or lung disease, should take extra precautions such as avoiding big crowds during this time. Bringing a town hall right to the radio, TV, and computers of our residents is a great way to share important community information while keeping our most vulnerable neighbors safe."
Community members are invited to submit questions prior to broadcast by emailing, viewer@norcalpublicmedia.org.
Official information on the coronavirus can be found at SoCoEmergency.org. For additional questions, call 2-1-1 to reach the 2-1-1 Sonoma Information & Resource Hotline.
---
El condado de Sonoma anfitrionara una reunion virtual en la Alcaldia Municipal para compartir informacion acerca del Coronavirus Novel (Covid-19) el Miercoles 11 de Marzo, 2020, de 7:00-8:00pm, disponible en varias estaciones de radio y television locales, y transmitido en vivo por internet. El Supervisor Gorin (Presidente de la Mesa de Supervisores del Condado de Sonoma), Chris Godley (Director Administrativo del Departamento de Emergencia del Condado de Sonoma), y el Doctor Sundari Mase (official provisional del Departamento de Salud del Condado de Sonoma) proveeran informacion y responderan a preguntas en vivo en un especial de noticias que durara una hora.
La programacion saldra al aire en las estaciones de radio 91.1 y 90.9 FM y en las cadenas de television KRCB canal 22 y KPJK canal 60. Para los miembros de habla hispana que no podran sintonizar el programa, sera grabado y puesto en linea con subtitulos en espanol despues de la transmission en vivo. El programa tambien sera visto en vivo por internet en norcalpublicmedia.org y en la pagina de Facebook de KRCB.
"Estamos haciendo la informacion accessible para personas que no quieran salir a lugares publicos por temor a la infeccion y transmisionr del Coronavirus," dijo la Supervisora de la mesa directiva Susan Gorin. "Las personas que se encuentran a alto riesgo de infeccion, como las personas mayores de 60 anos, personas con sistemas inmunologicos debiles, mujeres embarazadas, o personas que sufren de condiciones relacionas con el Corazon, pulmones, deben tomar precauciones y tratar de evitar multitudes grandes durante este tiempo. Presentar la reunion de la alcaldia municipal en radio, television, y computadoras es una gran manera de mantener la comunidad informada y al mismo tiempo mantener a nuestros vecinos mas vulnerables seguros."
Miembros de la comunidad estan invitados a mandar preguntas antes de la programacion por correo electronico a viewer@norcalpublicmedia.org.
Informacion official acerca del coronavirus se puede encontrat en SoCoEmergency.org. Si tiene preguntas adicionales puede llamar al 2-1-1 la linea directa de Informacion y recursos de Sonoma 2-1-1. #