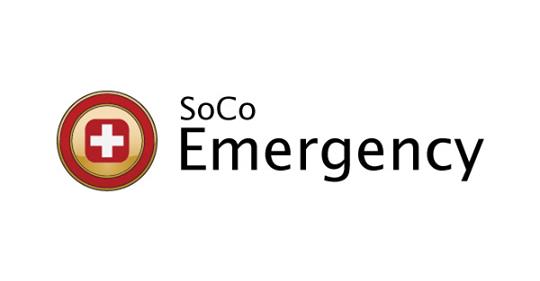 Download Press Release in Spanish.
On Thursday, September 5th, Sonoma County's Department of Emergency Management will test three alert and warning systems, including the Wireless Emergency Alert (WEA) system, SoCoAlert, and the National Weather Service NOAA Weather Radio System, from 10:00am until 11:10am. During this testing period, residents and visitors within the communities of Healdsburg, Cloverdale, and Geyserville will receive a phone call or an alert on their mobile device.
"There are never too many ways to receive an emergency alert, that's why we use multiple systems to reach you if there is a threat to your life or property," stated Sonoma County Board Chair David Rabbitt. "Testing our systems allows us to study gaps and make improvements for a safer, more prepared County."
"Conducting these tests brings our community together and helps us build a culture of preparedness," said District 4 Supervisor James Gore. "These are the systems we will use in a real emergency to provide our residents and visitors with critical information and instructions to help keep us safe."
The WEA system is similar to the Amber Alert system and uses a special tone and vibration on mobile devices, as well as sends a brief text when there is an immediate threat to life and property. SoCoAlert is a free emergency notification used to alert residents and businesses by telephone, mobile phone, text message, email, and social media regarding time-sensitive, geographically specific emergency notifications. Both tests will be sent in English and Spanish.
In addition to WEA, and SoCoAlert, the County is partnering with the National Weather Service, to test the NOAA Weather Radio system. The NOAA Weather Radio All Hazards (NWR) is a nationwide network of radio stations broadcasting continuous weather information directly from the nearest National Weather Service office. NWR broadcasts official Weather Service warnings, watches, forecasts, and other hazard information 24 hours a day, 7 days a week. This will be the first non-weather related alert tested in California.
For more information about the Emergency Alert exercise, please contact Community Alert and Warning Program Manager Tim Romero at (707) 565-1152 or at tim.romero@Sonoma-County.org.
For more information about preparedness, visit SoCoEmergency.org and sign up for SoCoAlert at SoCoAlert.com or call (866) 939-0911 to receive alerts.