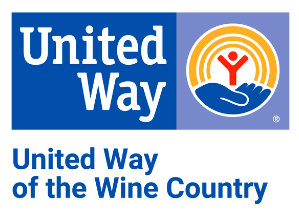 The Wildfire Recovery & Resilience Neighborhood Grants Program (NGP) is a competitive grants program of the United Way of the Wine Country in partnership with Sonoma Clean Power. Together, they are committed to providing financial support to resident- and community-led groups for projects in their neighborhood or community that help its residents rebuild and recover from the October 2017 wildfires and/or build the resiliency necessary to address future disasters.
Who Should Apply?
Any resident- or community-led group in Sonoma County is eligible to apply. To apply, the group must include at least five households. Projects must be carried out in the neighborhood or community where the members live. Priority is given to applications from underserved and/or low-to moderate-income areas of the county. Funded groups will be required to open a bank account under the group's name. Download the guidelines and application.
Criteria
A group applying for a grant will be selected based on the following criteria:
Need: What was the extent of the damage from the October 2017 wildfire (if applicable)? How critical is this project to the neighborhood/communities' recovery or resilience?
Community Involvement: How is input gathered from the members of the neighborhood/community? How are decisions made?
Impact: How will this grant support rebuilding, recovery or resilience of the neighborhood or community? Who will it benefit?
Grant Awards
The Wildfire Recovery Neighborhood Grants Program expects to award approximately 5-10 grants. Grants will likely range in size between $500 and $30,000. Funding will be awarded in October 2018.
Deadline/Application Information
Applications must be received by noon on Friday, September 28th, 2018
Only one application per neighborhood group will be considered
Please email questions to: Suzanne.yeomans@unitedwaywinecountry.org or call 707-528-4485 x108.
Please email your application to Suzanne.yeomans@unitedwaywinecountry.org
OR
Drop off your application at:

United Way of the Wine Country
Attn: Wildfire Recovery Neighborhood Grants Program
975 Corporate Center Parkway, Suite 160
Santa Rosa, CA 95407