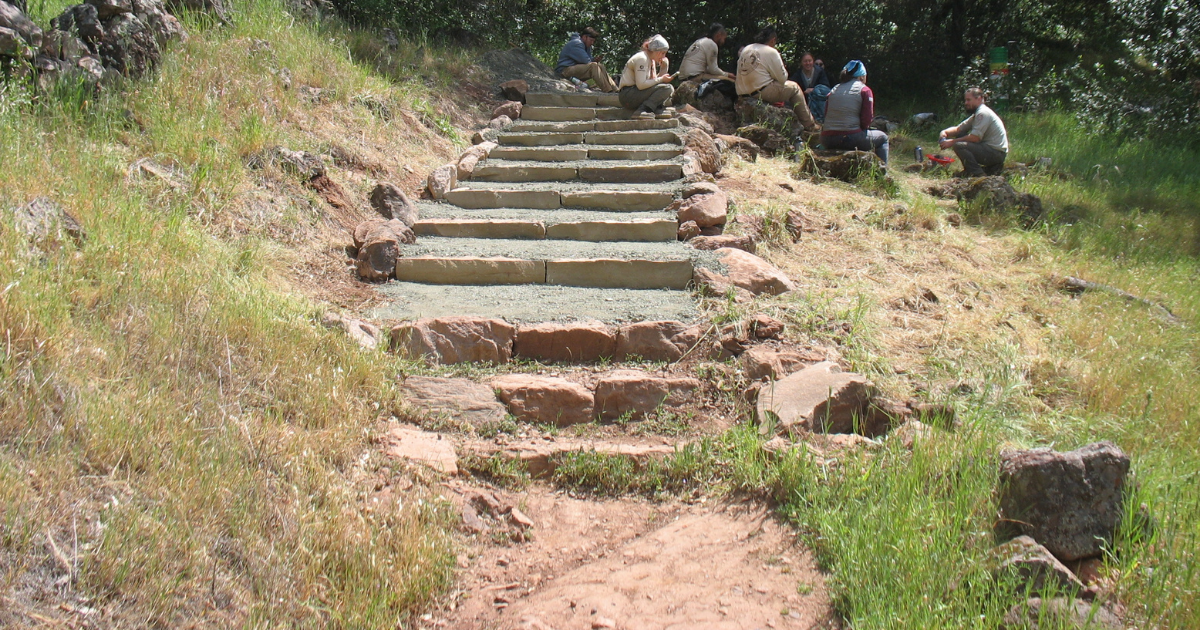 The portion of the City of Sonoma's Overlook Trail that was closed for repairs to trail surfaces from March 23 to April 14, has reopened on time.
During the trail repair, three sections of the Lower Trail between the junction with the Rattlesnake cut-off and the junction with the Toyon spur were rebuilt to include increased accessibility through the inclusion of stair segments as well as trail resurfacing.   The adjustments were constructed to California Park standards.
Work was funded by a generous donation from the volunteer Sonoma Overlook Trail stewards and the City of Sonoma parks funds.  The rehabilitation was constructed by youth work crews with the American Conservation Experience (pictured). ACE is familiar with the trail as they performed extensive rehabilitation on other parts of it in 2018.
The City of Sonoma would like to thank the ACE crew and the Sonoma Overlook Trail stewards for their work on this project.   Special appreciation to Bill Wilson who volunteered his time tirelessly to help design the project and procure the materials necessary for success and Fred Allebach who supervised the construction and inspired the crew.