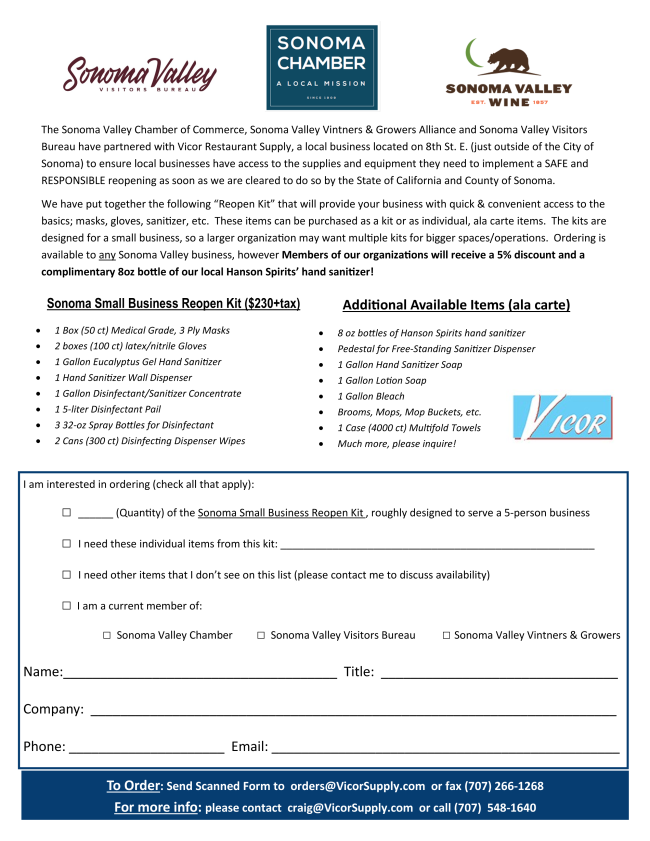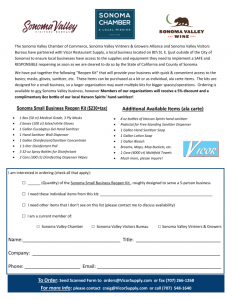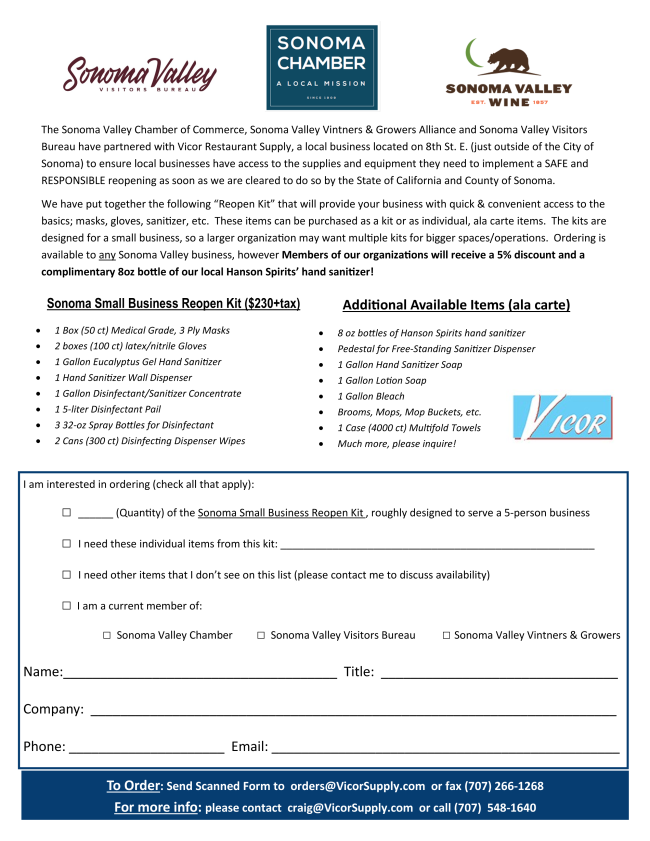 The Sonoma Valley Chamber of Commerce, Sonoma Valley Vintners & Growers Alliance and Sonoma Valley Visitors Bureau have partnered with Victor Restaurant Supply, a local business located on 8th St. E to ensure local businesses have access to the supplies and equipment they need to implement a safe and responsible reopening as soon as they are cleared to do so by the State of California and the County of Sonoma.
They have put together a "Reopen Kit" that will provide businesses with quick & convenient access to basic supplies such as masks, gloves, sanitizer, etc. These items can be purchased as a kit or as individual, ala carte items. The kits are designed for a small business, so larger organizations may need multiple kits for larger spaces and/or operations. Ordering is available to ANY Sonoma Valley business, however, members of any of the three organizations will receive a 5% discount and complimentary 8oz bottle of local Hanson Spirits' hand sanitizer.
Download the order form for cost, details and to place an order. Contact craig@vicorsupply.com or call (707) 548-1640 for more information.