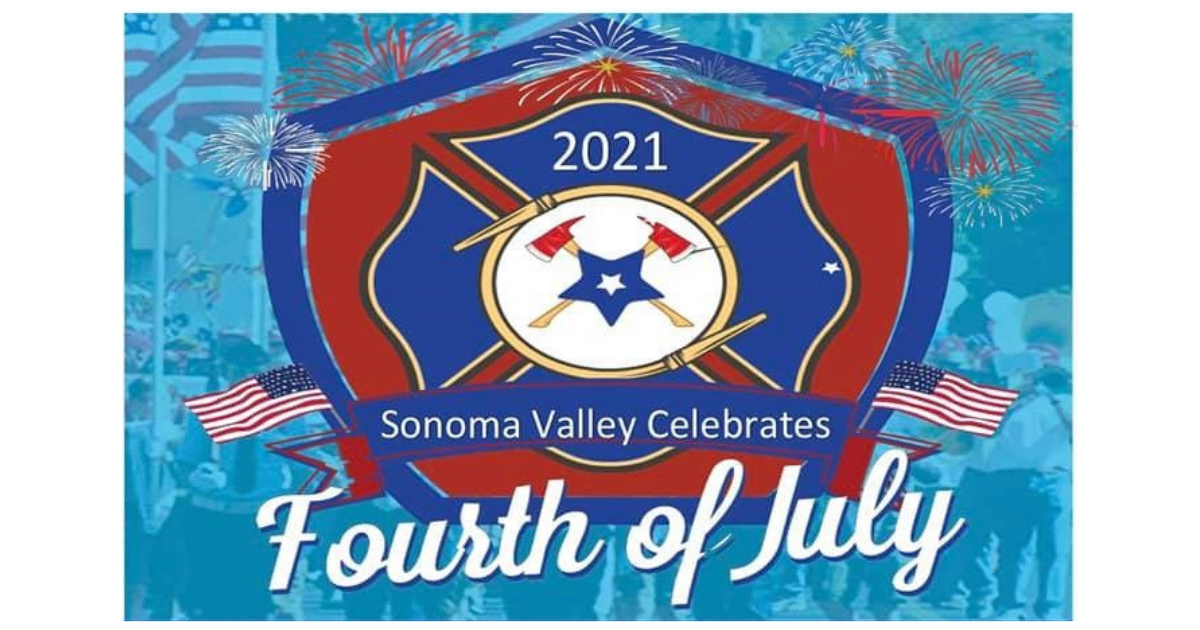 The Sonoma Volunteer Firefighter Association (SVFA) continues Sonoma's 4th of July Celebration tradition by bringing the community together to honor our great nation's independence with a patriotic car cruise through the Sonoma Valley organized by the Devils Darling's starting at 9:00 am and concluding the holiday with the annual Fireworks Show at dusk on Sunday, July 4th.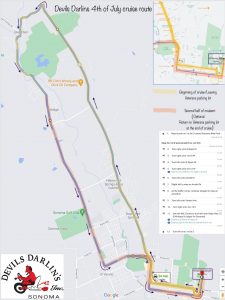 Patriotic Car Cruise
The cruise will start at 9:00 am from the parking lot of the Sonoma Veteran's Hall, go through the plaza, up Highway 12 to Glen Ellen, and back down Arnold Dr to Verano Ave.
Anyone with a classic car or truck is encouraged to show up at 8:30 am and join the cruise. Residents are invited to watch the cruise anywhere along the route.
Fireworks Show
SVFA is excited for the return of their annual fireworks presentation after canceling the 2020 show due to Covid-19.  The spectacular fireworks show begins at dusk and lasts approximately 45 minutes.
This year, SVFA asks spectators to avoid gathering and viewing the fireworks show from the fields surrounding the launch area near Vallejo's home. Instead, viewers are encouraged to watch the show from home or from a distance.
Follow SVFA on Facebook for safety messages and weather updates.
Keep Sonoma Safe – Celebrate Responsibly
SVFA and the City of Sonoma wish everyone a fun and safe 4th of July. Public safety is our top priority, make it yours too! Here are three, very important ways you can help keep your family and community safe this holiday:
1. Leave the fireworks to the professionals
With the local fireworks show produced by the Sonoma Volunteer Firefighters Association scheduled for Sunday, July 4th, there is no need to put on your own show at home –  it's not worth the risk to you, or your property. Adding Illegal fireworks to an early start to fire season and an increasing number of Red Flag Warning days is a dangerous combination.
PLEASE BE ADVISED: Fireworks are illegal in the City of Sonoma and Unincorporated Sonoma County. Property owners will be held responsible for firework activity that occurs on their property and will be cited accordingly, regardless of who possesses or lights the fireworks. Violations will incur a $1,000 fine.
2.  Avoid gatherings if you're not vaccinated
For unvaccinated people, the risk of Covid-19 remains high. This is particularly true with the more contagious Delta variant spreading throughout the United States. County Health leaders say that individuals should avoid gatherings over the busy Fourth of July weekend if they are not vaccinated. If they do attend gatherings, they should practice social distancing and wear a mask.
3. Don't drink and drive
Drunk driving reaches an all-time high every year around the fourth. Be smart this year, drive safely if you're going out on the roads, and do not get behind the wheel after drinking.
We look forward to celebrating with you Sunday and to hosting our renowned Independence Day celebration complete with a Parade, Festival, and Fireworks show in 2022. Happy 4th Sonoma!