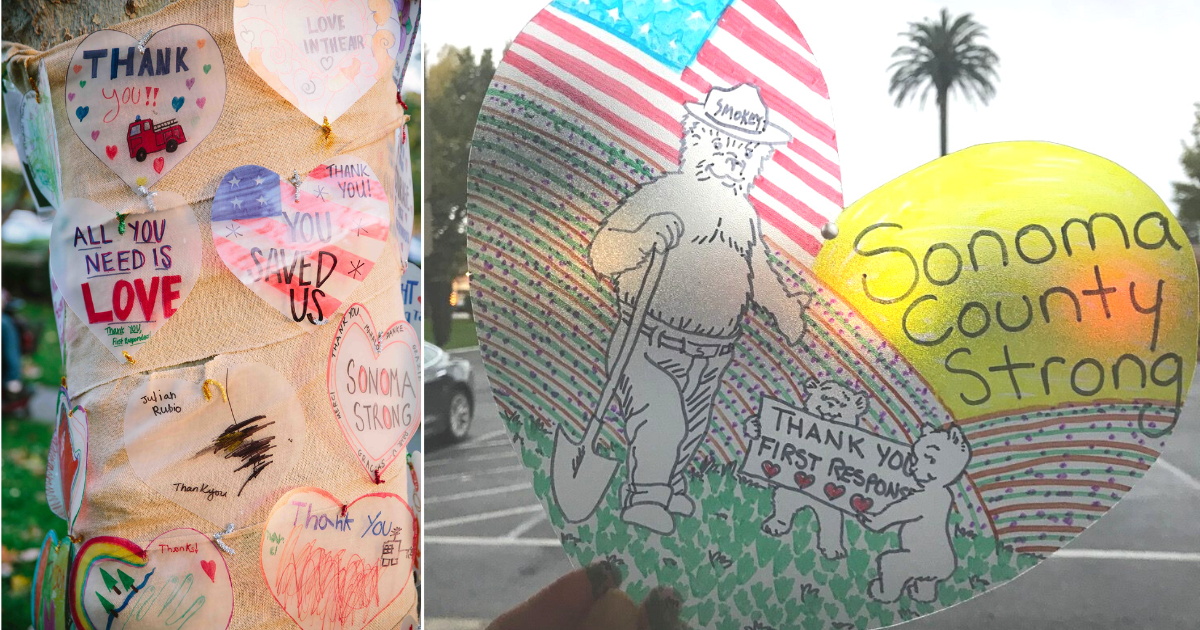 Saturday, October 8th marks the fifth anniversary of the 2017 Sonoma Complex fires – an unprecedented disaster for our community. The City of Sonoma is forever grateful to our First Responders who fought to protect our cherished Valley and to our community who came together to support the City and each other during the emergency, and in the days, weeks, months, and years following.
In recognition of this significant anniversary, the Sonoma Valley Fire District will be holding a Five-Year Commemoration at Station 5 in Glen Ellen on Saturday, October 8th from 11:00 a.m. – 3:00 p.m. The public is invited to visit with local firefighters and law enforcement and to learn how the department has evolved since the Nuns fire in 2017. The Station 5 Firehouse is located at 13445 Arnold Dr., Glen Ellen, CA 95442.
In addition, the City of Santa Rosa and the County of Sonoma will hold a gathering in remembrance at Coffey Park on Saturday, October 8, 2022, from 10:00 a.m. – 11:00 a.m. The public is invited to attend a ceremony recognizing rebuilding efforts and honoring our resilient community on the 5th anniversary of the devastating 2017 wildfires. The event will be live-streamed on the County of Sonoma's Facebook page and the City of Santa Rosa YouTube channel. Find more information on the City of Santa Rosa website.
Photos of the 2017 "The Love In The Air" Community Gratitude Heart Art Project in the Sonoma Plaza.