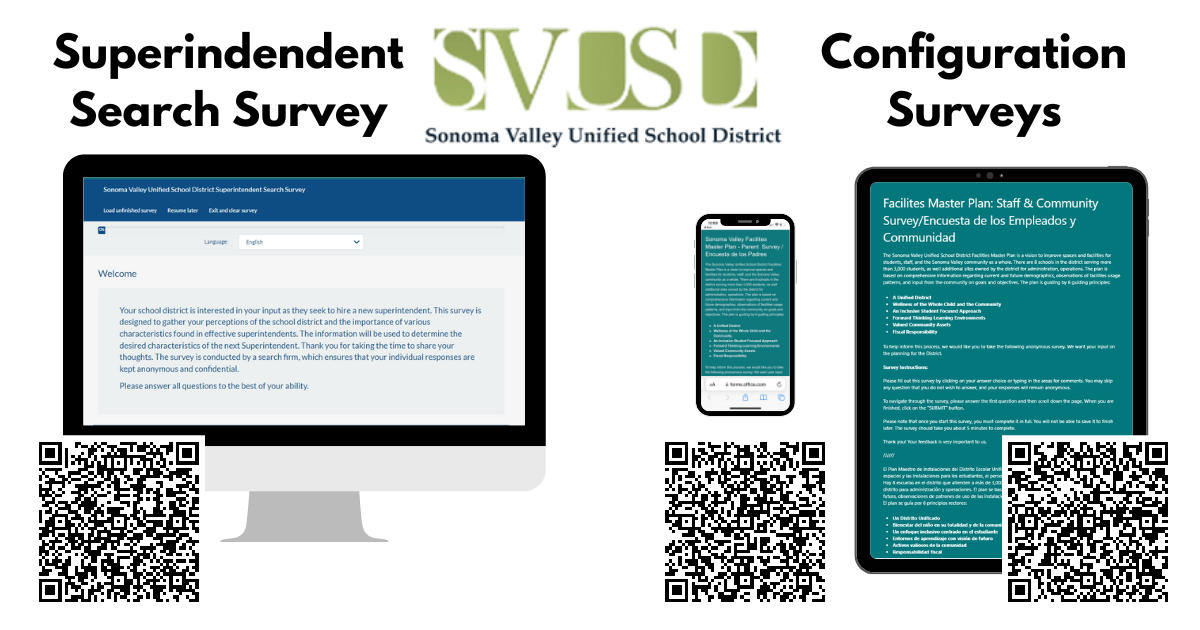 The Sonoma Valley Unified School District (SVUSD) is seeking community input on two important topics – Configuration & Facilities Master Plan and the search for a new district Superintendent.
Due to a loss of approximately 1,000 students since 2015-2016, SVUSD is currently operating more school facilities than it needs. In order to maximize resources for students and staff, SVUSD is reviewing options for changing school configuration in 2023-2024 and 2024-2025 as part of a Facilities Master Plan that is currently underway. There are two surveys regarding school configuration plans – a community survey and a parent survey.
Both of the configuration surveys close on March 27th. For more information and to see past presentations and a timeline for the master plan, please visit the Sonoma Valley Facilities Master Plan website.
In addition, SVUSD is conducting a search for a new superintendent and is asking community members to take an online survey as part of that process. This survey will close on March 31st.
The surveys are available in Spanish and English, take only a few minutes to complete, and are anonymous. Parents with children in district schools are invited to take both of the configuration surveys in addition to the superintendent search survey.