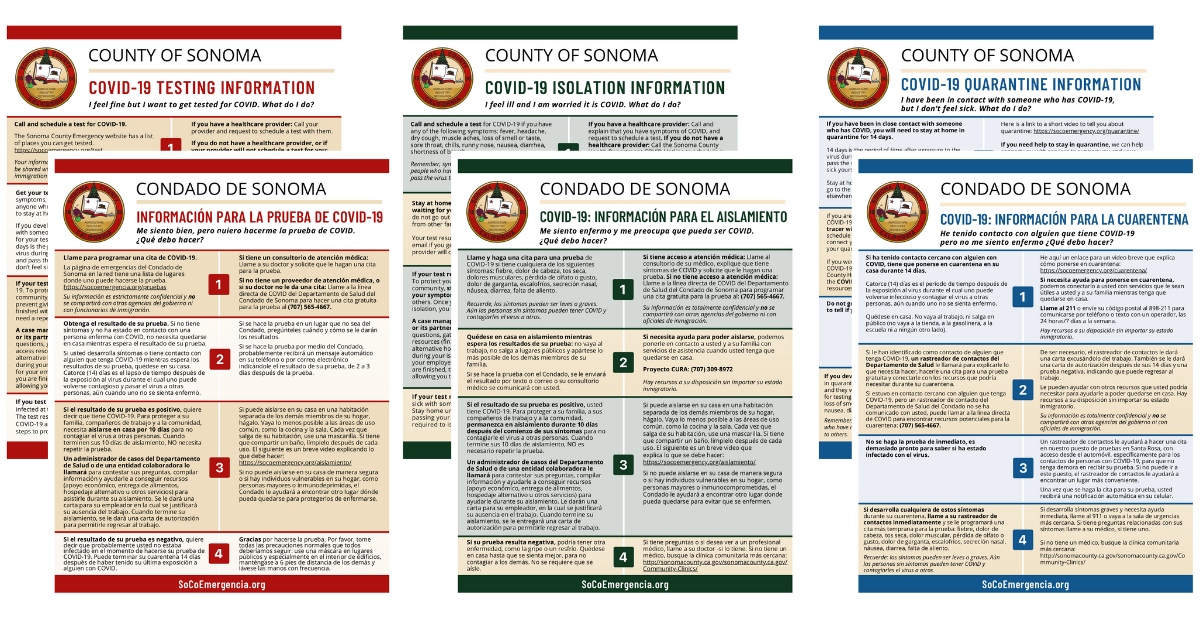 Sonoma County received its first allocation of just over 4,800 doses of the Pfizer vaccine for COVID-19 this week, which will then be distributed to six hospitals, including Sonoma Valley Hospital, on a proportional basis. The vaccine will first go to Health Care Personnel and Long-term Care Facility Residents.
The vaccine is one very important tool in the fight against COVID-19, but it is not a silver bullet. Stopping the pandemic will require all of the tools we have. With relatively few people getting the vaccine initially, the impact may not be felt for months. That's why non-pharmaceutical tools will remain critical, particularly as we weather the biggest surge we have seen thus far. You should continue to wear a face covering, keep six feet from non-household members, avoid social gatherings, stay home when sick, and quarantine and isolate when exposed or infected. The County of Sonoma has created three step by step guides to help navigate testing, quarantine and isolation. All guides are in English and Spanish. Help Keep Sonoma Safe by following these best practices:
See QUARANTINE information to learn what to do if you have been in contact with someone who has COVID-19, but you don't feel sick.