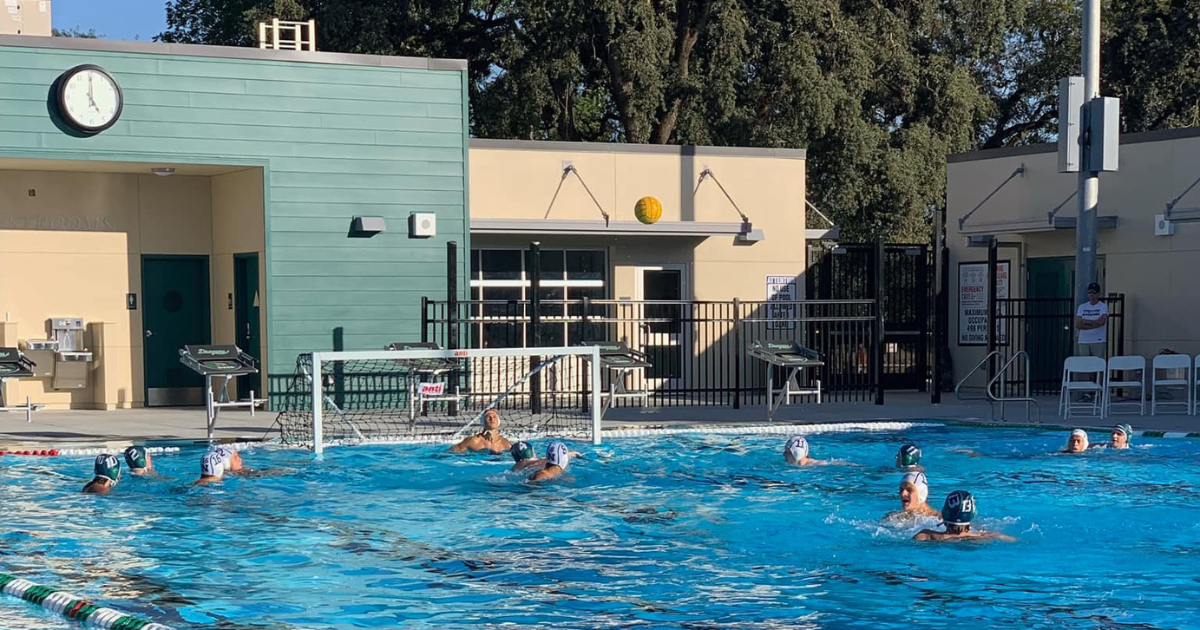 The long-awaited and highly-anticipated Aquatic Center at the Sonoma Valley High School, located at 20000 Broadway, is hosting a free community day in celebration of its grand opening on Sunday, October 16th from 11:00 am – 4:00 pm. Activities are free for all Sonoma Valley community members; An adult must accompany children under 18.
Schedule of Events:
11:00am – 12:00pm,  Community Ribbon Cutting 
12:00pm -12:30pm, Parent and Tot Swim Class, A fun introductory swim class for infants and toddlers 3-36 months. Class includes songs, games, and swim skills. One parent or guardian is required to be in the water with the child. A swim diaper is required if a child is not potty trained.
12:00pm – 1:00pm, Aqua Aerobics Class, Come ready to have fun and move to good tunes while getting a great workout.  Participants must be 18+ years.
12:00 pm – 1:00 pm, Masters Swimming Workout, Instructor-led, organized swim workout. Knowledge of freestyle is required. All levels (beginner-advanced) are welcome. Participants must be 18+ years.
12:30 pm – 1:30 pm, Swim Lesson and Water Safety Demonstration, Water safety demonstration followed by a free swim lesson for children 3+ years. Children will be placed into levels based on experience. A swimsuit is required and a swim cap or hair tie to contain long hair.
1:00 pm – 3:00 pm, Recreational and Lap Swimming, Enjoy our beautiful new pool! Recreate or swim laps.
2:00 pm – 3:00 pm, Water Yoga Class, A strengthening and mindful water yoga class, with moves that center the mind and strengthen the body. Participants must be 18+ years.
3:00 pm – 4:30 pm, Water Polo Skills Session and Pickup Scrimmage. An introductory skills session for the exciting sport of water polo, including passing, shooting, and basic offense/defense. Pickup scrimmage to follow. All ages and levels are welcome. Must be water safe and able to swim 25 yards freestyle.
The City of Sonoma supports the Sonoma Valley Health and Recreation Association (Sonoma Splash) swimming pool initiative, contributing funds to offset costs so that residents may be provided free and reduced-fee services.
Questions? Email Sonoma Splash.
Photo credit: Sonoma Valley High School, the Sonoma Valley High School water polo team playing thier first match in the new pool.