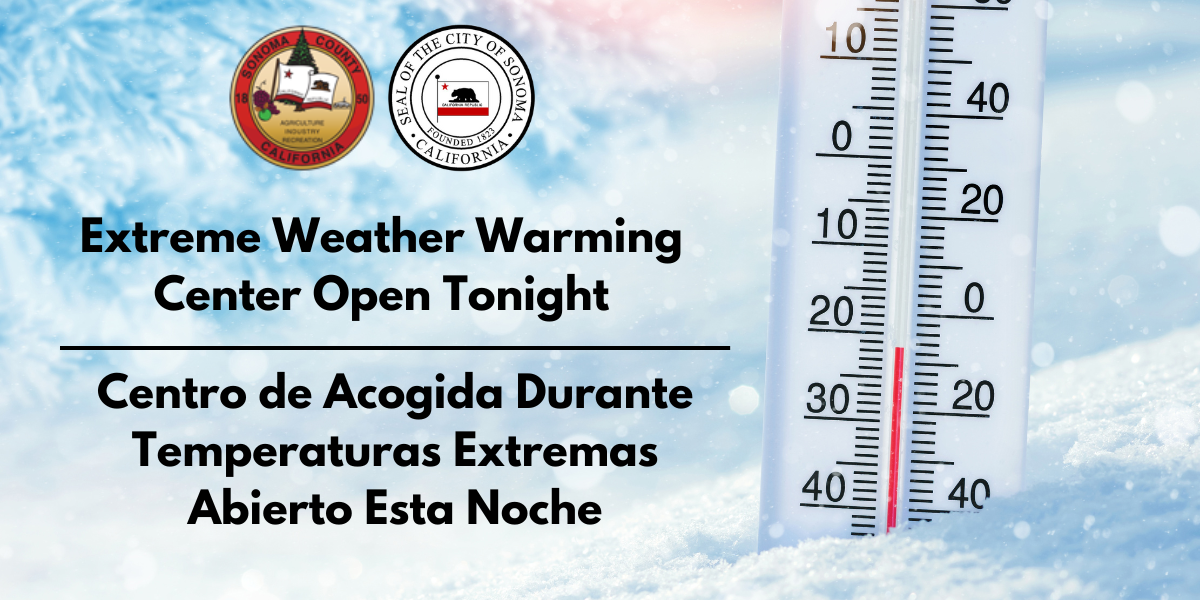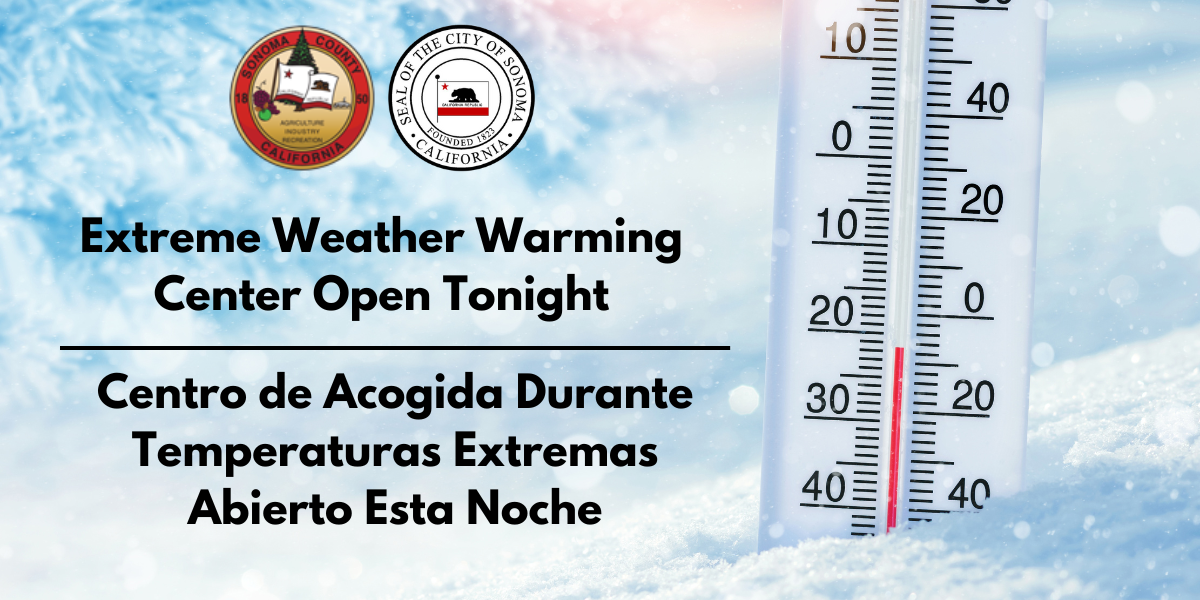 The following is a joint press release from the City of Sonoma and County of Sonoma
The City of Sonoma and County of Sonoma have partnered to open a temporary extreme weather warming center tonight at 7:00 p.m. at the Sonoma Veterans Building in Sonoma. Based on freezing temperatures forecasted by the National Weather Service, the center will remain open through Friday morning at 9 a.m.
The warming center will provide shelter for those experiencing homelessness and those without heat. Anyone wishing to use the warming center should arrive between the hours of 7:00 p.m. and 10:00 p.m. and will not be readmitted if they choose to leave the center before 9:00 a.m. The warming center is temporary and not an overnight shelter, cots will not be provided.
Warming center details:
Sonoma Veterans Memorial Building
126 1st St W.  Sonoma, CA 95476
Today 7:00 pm – 9:00 am Fri. Dec.2
Additional Information:
Masks are required to be worn at all times.
No television or radio will be available, but visitors may bring, charge and use their own devices.
Light snacks and beverages may be provided.
Food that is ready to eat is permissible; kitchen access will not be available.
Due to space limitations, no more than one small tote and daypack per person is allowed.
The City and County of Sonoma or it's contractor(s) will not be responsible for lost or stolen items.
Visitors must comply with the City's Standards of Behavior/Code of Conduct.
Service animals (not pets) are permitted at the Extreme Weather Warming Center
The warming center may extend its hours of operation if extreme weather conditions continue.
For more details on the available winter shelters visit: SoCoemergency.org/emergency
For information on preparing for extreme cold visit: SoCoEmergency.org