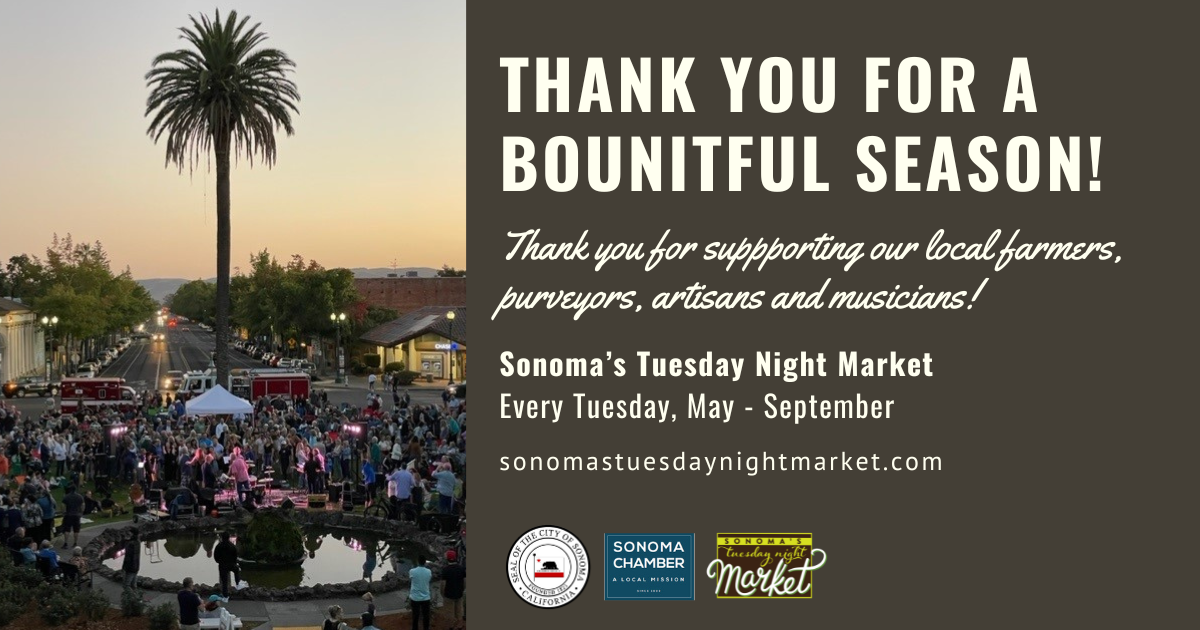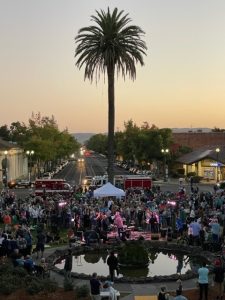 As we bid farewell to another incredible season of Sonoma's Tuesday Night Market, we wanted to take a moment to express our deepest gratitude to all those who contributed to making this year's market a resounding success.
To our dedicated farmers, thank you for waking up before dawn, tilling the soil, and nurturing your crops to bring us the freshest, most delicious produce, plant starts, and flowers.
To our talented artisans, musicians, and vendors, your creativity and passion infuse life into our market. Your unique offerings, delectable made-to-order and pre-packaged foods, beautiful crafts, and soulful melodies create an unforgettable atmosphere that we cherish week after week.
To our generous sponsors.
Your support makes it all possible. Your commitment to our community and belief in the power of local markets has been instrumental in keeping this tradition alive and thriving.
And to the dedicated city and market staff, your tireless efforts behind the scenes ensure that everything runs smoothly. From planning and prepping to ensuring safety and cleanliness, you've been the unsung heroes of our market nights.
While our beloved Tuesday Night Market has come to a close for the season, we want to remind you that you don't have to go without the goodness of farm-fresh produce. The Sonoma Certified Farmers' Market on Friday morning 9 am- 12 noon at Depot Park runs year-round, providing you with an opportunity to continue enjoying the bounty of our local farmers.
So, mark your calendars because we'll be back on May 7th, 2024, for another incredible season of the Tuesday Night Market!
Thank you, once again, for being a part of this wonderful community market. Your support and presence make our market a true celebration of community, and we can't wait to see you all again next year.