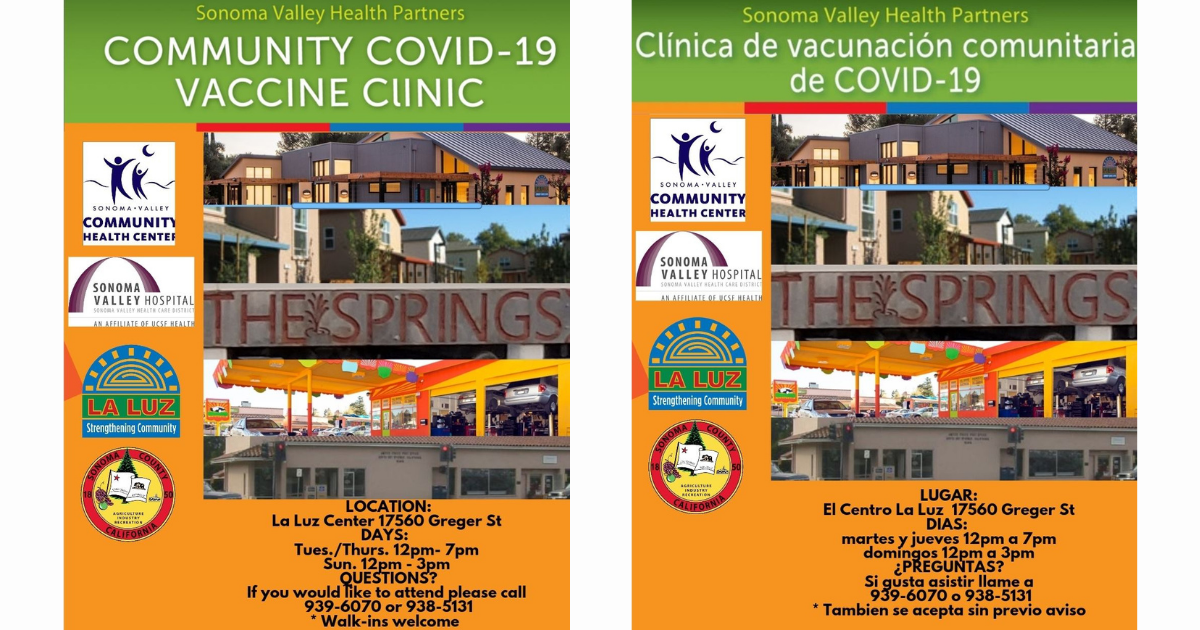 Sonoma Valley Community Health Center, Sonoma Valley Hospital, and La Luz Center are working in partnership with the County of Sonoma to open a new vaccination clinic serving residents in and around the Boyes Hot Springs and Agua Caliente in Sonoma Valley.
Vaccinations will be by appointment or walk-in for neighboring residents and members of the Latinx community. The clinic will be able to administer 200 doses a day. For information about how to make an appointment, residents are invited to call (707) 939-6070 or (707) 938-5131.
The clinic at La Luz Center, located at 17560 Greger St., is open Tuesdays and Thursdays from 1:00 PM – 7:00 PM and Sundays from 12:00 NOON – 3:00 PM.
For a complete list of vaccination sites in Sonoma County as well as the latest vaccine numbers and how to receive a vaccine, community members are encouraged to visit SoCoEmergency.org/vaccine, or call 2-1-1.