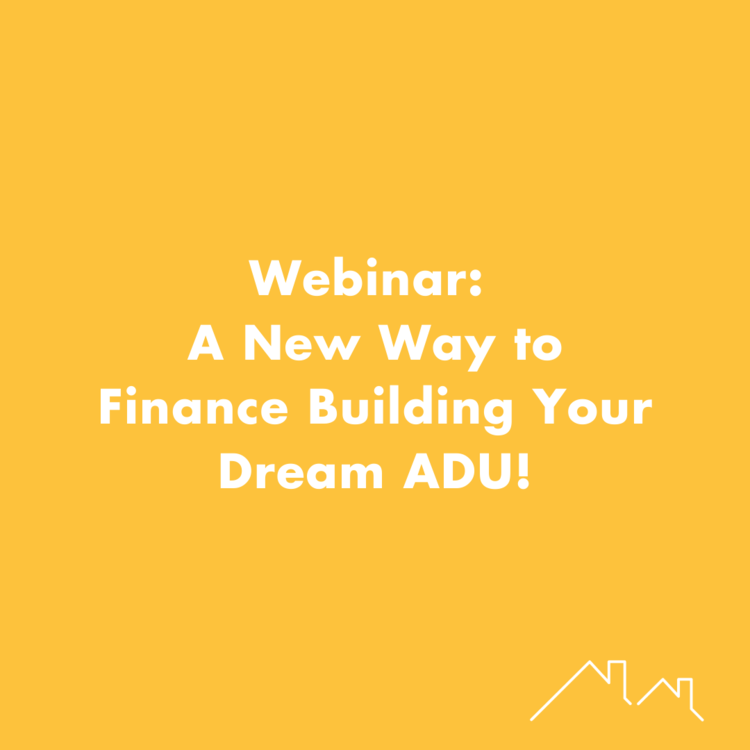 Webinar: A New Way to Finance Building Your Dream ADU!
Thursday, January 27, 2022
6:00 PM – 7:30 PM
Register here: https://bit.ly/3qhf9Ae
Are you a homeowner who wants to:
Build a passive income stream?
Create a home for an elderly parent or other family members?
Plan for your retirement?
If so, an Accessory Dwelling Unit may be the perfect solution for you! REGISTER NOW for the Napa Sonoma ADU Center's FREE webinar with the Redwood Credit Union and an ADU Expert and ask them your questions LIVE!
They'll cover:
– ADUs 101
– How to leverage financing from the Redwood Credit Union to build your ADU
– What makes this financing easier to qualify for than other loans?
– Homeowner next steps to get your ADU financed
– YOUR questions, answered live!
Presented by the Napa Sonoma ADU Center, a nonprofit organization fiscally-sponsored by Napa Valley Community Foundation with support from Community Foundation Sonoma County.