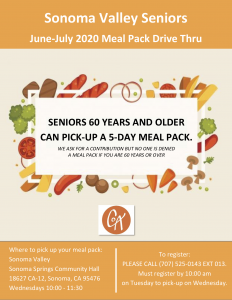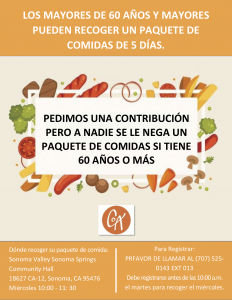 The Senior Meal Program provides 5-day meal packs to seniors 60 years or older. Meal Packs can be delivered or picked up at the Sonoma Springs Community Hall at 18627 CA-12 on Wednesdays, 10:00 – 11:30.
This is a free program, but contributions are welcome. To qualify, individuals are required to provide their name, phone number and a statement that they are over 60 years of age (no ID required).
To register: PLEASE CALL (707) 525-0143 EXT 013.
Must register by 10:00 am on Tuesday to pick-up on Wednesday.