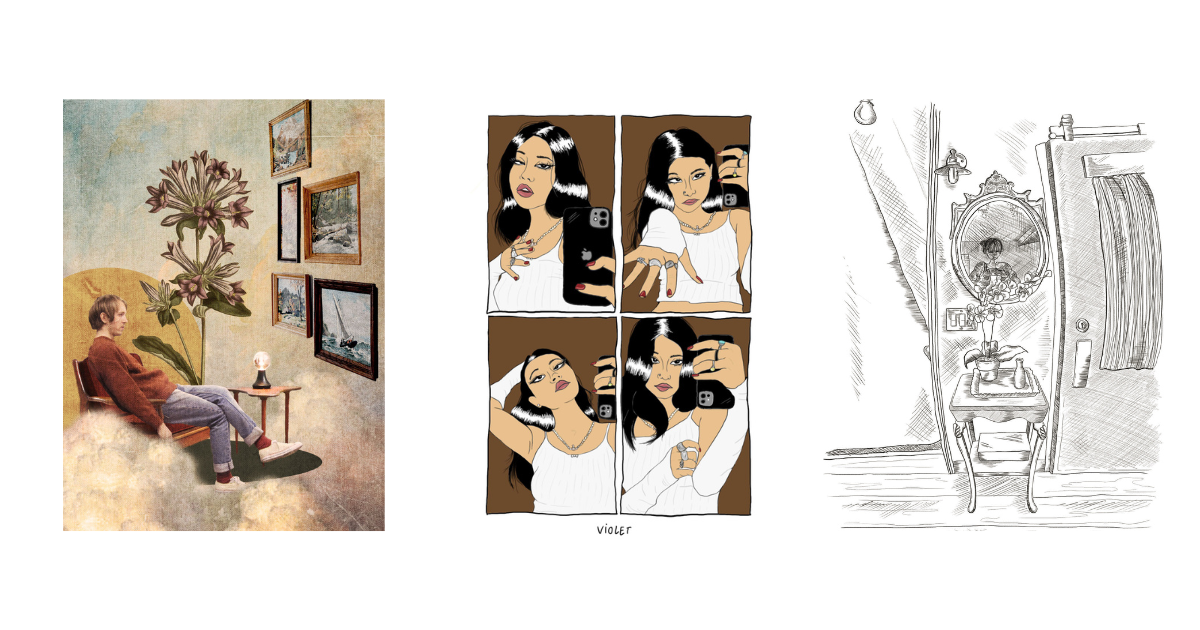 2022 Student Creative Artist Award recipient, Rue Gobbée, will be the guest of honor at a reception on August 6th from 5:00 pm – 7:00 pm at the Arts Guild of Sonoma, located at 140 East Napa Street. Her work will also be featured in the newly refreshed Arts Guild of Sonoma gallery during a two-week exhibit on August 3 – 14, 2022.
Ms. Gobbée is the 2022 winner of the Student Creative Artist Award and will major in Graphic Communications at Cal Poly focusing on visual design in production, management, packaging, and advertisement. In addition to Ms. Gobbée's work, the 2D and 3D art of 25 Arts Guild of Sonoma members will be on display.
The reception is open to the public and is the first community show of her work, featuring package design, editorial cartoons, digital illustrations, and more. The exhibit will be in the front gallery of the Arts Guild of Sonoma and is funded by the Sonoma Plein Air Foundation. Refreshments will be served, and live music performed by Big Luv.