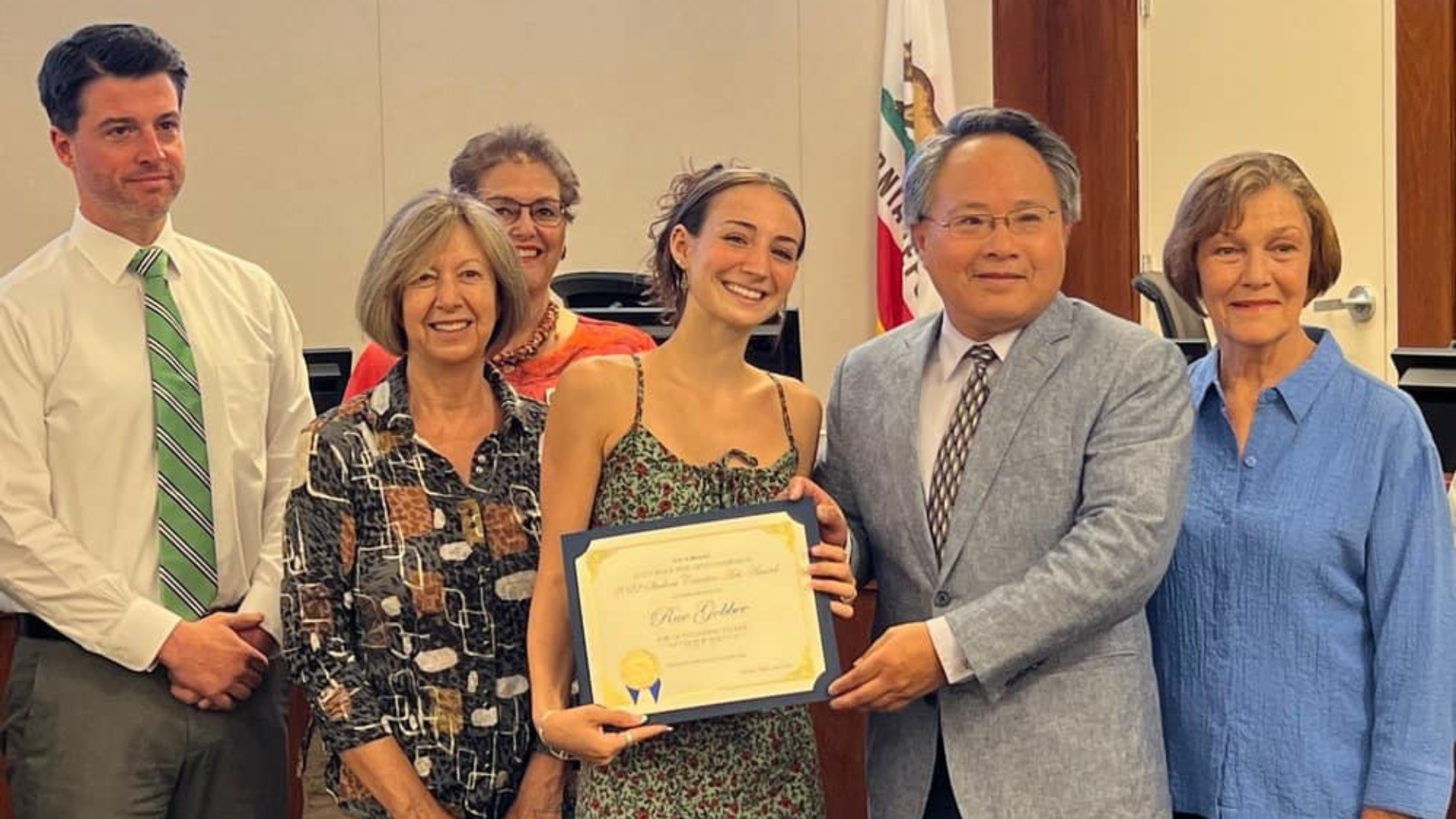 Each year the Sonoma Cultural and Fine Arts Commission (Commission) conducts the Student Creative Arts Award program soliciting entries from Sonoma Valley residents who are Juniors or Seniors in High School and are studying visual, literary or performing arts. Applicants must submit examples of their work and an essay explaining the role art has played in their life and what their plans are for continuing their artistic training. The Commission then meets personally with each applicant to discuss their goals and ambitions and to provide an opportunity for those students who are studying music or theater to perform.
After a two-year hiatus due to the pandemic, the Commission was very excited to once again be able to recognize an outstanding student artist. The Commission received entries from students attending Sonoma Valley High School and Credo High School. The areas of interest included dance, graphic design, and visual arts.
After conducting the interviews this year, the Commissioners were extremely impressed with the variety of talent displayed by the students.  Selecting just one award recipient was a challenge and after a lengthy discussion and consideration of all the talent, they took a vote, and the outcome was to name Rue Gobbee the 2022 Student Creative Art Award recipient.
Rue was chosen for her outstanding achievement in visual arts. Rue was a Senior at Sonoma Valley High School.  In her essay, Rue stated "Growing up in a city, my exposure to creativity was endless, and I absorbed all the things one encounters on a daily basis that incorporate design. Whether it be as easy as knowing to stop at a stop sign, using an app or website, or simply enjoying a packaged good. In all of these cases, the design speaks louder than words."
The Commission wishes to congratulate Rue on all she has accomplished and for being selected as this year's award winner. Rue was honored with a certificate of recognition and a check for $2,000 at the June 15, 2022, City Council meeting.
All of the students who submitted entries are congratulated on their creativity and talent.
For more information, please visit the Student Creative Artist Award page.  For Questions, contact Sonoma City Clerk, Rebekah Barr. Samples of Ms. Gobbee's artwork is displayed below.
A reception in her honor will be held at the Arts Guild of Sonoma on August 6th from 5 pm – 7 pm.
Photo: Mayor Ding Presenting the 2022 Student Creative Student Award to Rue Gobbee at the June 15th City Council Meeting. Pictured (left to right): Councilmember Barnett, Commissioner Schlelein, Councilmember Agrimonti, Rue Gobbee, Mayor Ding and Commissioner Ward