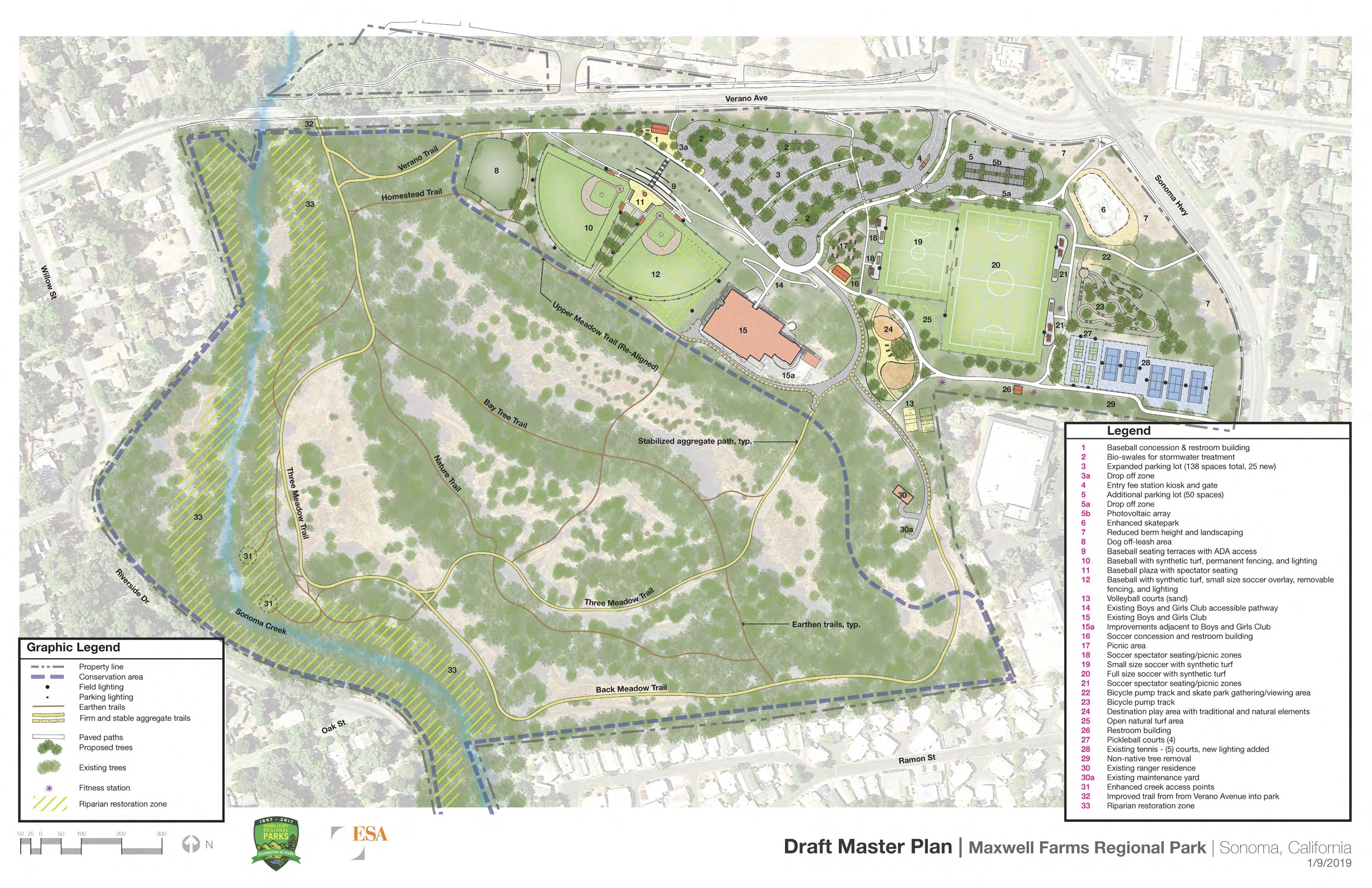 Sonoma County Regional Parks is pleased to announce the Maxwell Farms Regional Park Master Plan Update and the updated Draft Initial Study/Mitigated Negative Declaration (IS/MND) is being considered by the Sonoma County Board of Supervisors for approval at their upcoming meeting on:
Tuesday, 2/26/19 at 8:30 am
Board of Supervisors Chamber
575 Administration Drive, Santa Rosa, CA 95403
The Board of Supervisors will vote on the approval of the proposed Master Plan update for Maxwell Farms Regional Park, and adoption of the Mitigated Negative Declaration, and Mitigation and Monitoring Program for the project. The item will be heard on the consent calendar.  For more information and to download and view the files click HERE.
Regional Parks thanks you for your enthusiasm, thoughtful comments, and patience through the process, and we look forward to your continued involvement.