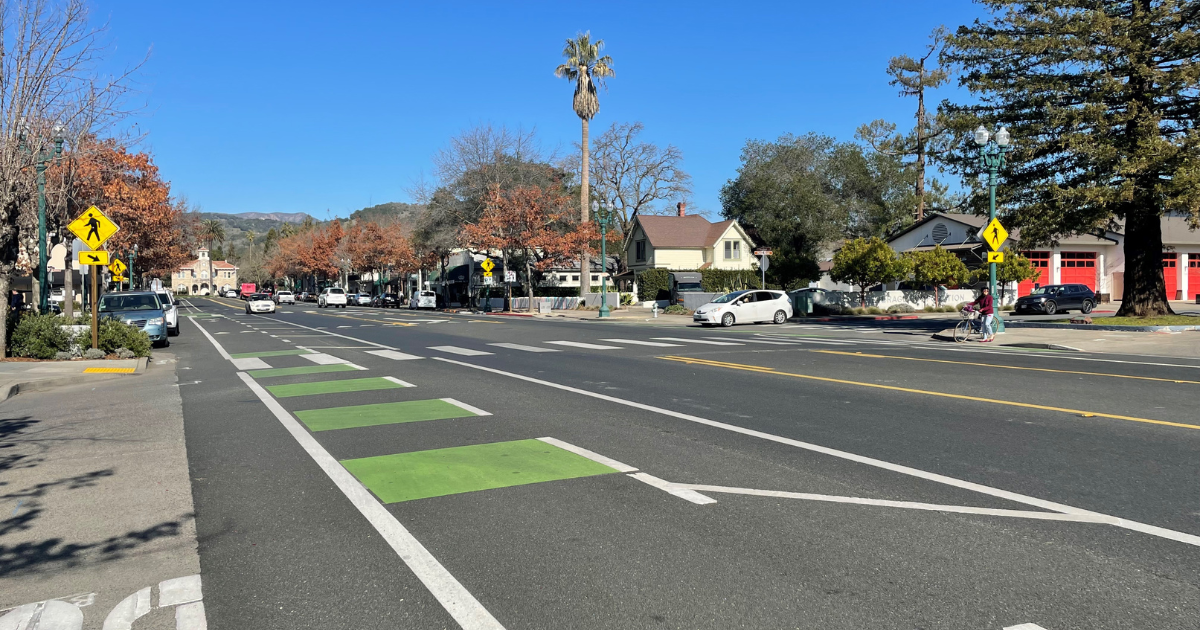 The Broadway Pedestrian Crossing Improvements project will include the installation of Rapid Rectangular Flashing Beacons (RRFBs) at Patten Street, France/Andrieux Streets, Malet Street, and at a relocated crosswalk north of Traintown at Clay Street. The City has completed the design phase of the project and Public Works crews are prepared to begin foundation work to install the RRFBs, weather depending.
This work will include drilling holes, setting rebar, securing anchor bolts, and pouring concrete for the foundations. The next phase of the operation will be to set the poles and all equipment/signage and connect the equipment to the solar panels.  The enhanced crossings on Broadway at Clay, Malet, France/Andrieux, and Patten streets are expected to be complete by Fall 2023.
Find more information and sign up to receive project updates to your email on the project page.