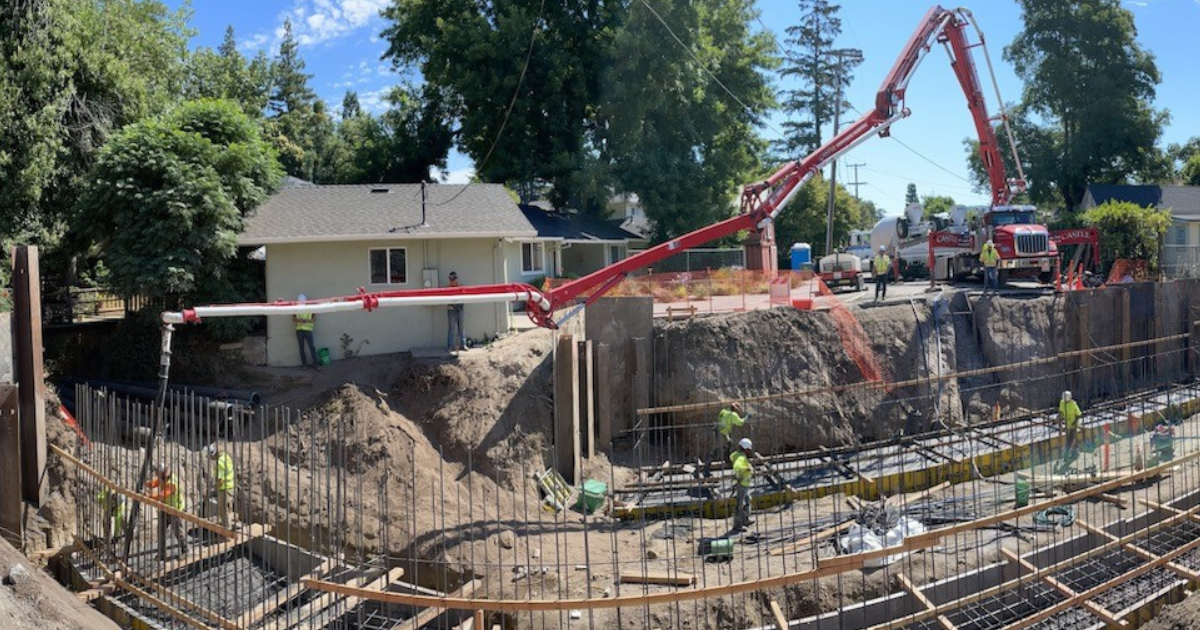 We are pleased to provide you with the latest update on the Chase Street Bridge Replacement Project, highlighting recent progress and a modification to the working schedule.
Concrete Foundation Pour: We are excited to report significant progress in the construction of the Chase Street Bridge Replacement Project. Over the past week, our contractor, Granite Construction, successfully poured a total of 171 cubic yards of concrete to establish the foundation and footings for the new bridge. This achievement marks a crucial step forward in the project's timeline, as the foundation serves as the stable base upon which the new bridge structure will be built.
Working Schedule Adjustment: To ensure the project maintains its momentum and stays on track for timely completion, we are implementing a minor adjustment to the working schedule. Crews will be working not only during their regular Monday to Friday schedule but also on Saturdays. The Saturday work hours will be between 9:00 AM to 6:00 PM. This expanded schedule will provide us with increased productivity and allow us to capitalize on favorable weather conditions as we move into the next phases of construction.
We understand the importance of minimizing disruptions to the local community, and we assure you that every effort will be made to mitigate any inconveniences caused by the extended work hours on Saturdays. Our teams will continue to prioritize safety, efficient execution, and clear communication to keep all stakeholders informed and engaged throughout this process.
We appreciate your ongoing support and patience as we work diligently to complete this vital infrastructure project.
Learn more and sign up for updates on the project webpage.