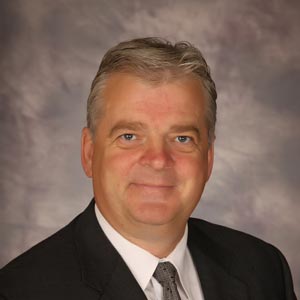 Sonoma City Manager Cathy Capriola is pleased to announce that David A. Storer, AICP will be the new Planning and Community Services Director for the City of Sonoma. He will start on Tuesday, October 9, 2018.
Mr. Storer comes to Sonoma with over 30 years of experience in planning and community development in both the public and private sectors. He holds a Bachelor's Degree in Geography and a Master's Degree in City & Regional Planning, both from Brigham Young University.
He began his planning career in California as an Assistant Planner for the City of Morgan Hill, then became an Associate and then Senior Supervising Planner with Santa Cruz County and subsequently a Senior Planner with the City of Tracy. Mr. Storer served as the Director of Planning, Inspections and Permitting for the City of Folsom for eight years. In Folsom, he created new systems and a departmental structure to create a true-one stop economic development and community development department that combined the talents of Planners, Engineers, Building and Public Works inspectors, Code Enforcement staff and Fire Plan Checking and inspections. He is very proud of his involvement in supervising the design and development of Folsom's Historic Railroad Block Master Plan. He personally staffed a citizen's working group that created Folsom's first Cultural Resource Inventory.
He then served as the Assistant City Manager in Elk Grove shortly after its incorporation and oversaw economic development, community development and public works services. While there, Mr. Storer coordinated the annexation of Laguna West to the City and supervised the design and construction and Elk Grove's first Police station at the City Hall complex.
Since 2004, David has had his own consulting firm where he has worked for both public and private sector clients. In California, he has worked for the Town of Moraga as adjunct staff for almost 5 years and for El Dorado County, first, as an economic development consultant and then as Assistant County Administrative Officer, overseeing the Community Development Department and Department of Transportation.
"I'm delighted to have David join the City of Sonoma," says City Manager Cathy Capriola. "He is a seasoned professional with expertise as planner and manager. David has a warm style and is an excellent communicator. His broad experience will be helpful as he leads our planning operation and help us with both current development projects and our long-range planning efforts."
In addition to his work experience, Mr. Storer served for four years on the Environmental Quality Policy Committee of the League of California Cities and has been involved in numerous projects in the Folsom Historic District where he served as a Board Member, Assistant Treasurer and Treasurer for the Folsom Historical Society.
Mr. Storer is actively involved with the American Institute of Certified Planners (AICP) which is the American Planning Association's (APA) professional institute which provides the only nationwide, independent verification of planners' qualifications. Certified planners pledge to uphold high standards of practice, ethics, and professional conduct, and to keep their skills sharp and up to date by continuously pursuing advanced professional education. Mr. Storer has taught over 50 AICP Exam preparation courses throughout the country and is the author/editor of APA's Chapter Presidents Council's (CPC) current AICP Exam preparation manual. He also has served on APA's Planning Accreditation Board (PAB), an organization within APA that accredits university planning programs in North America leading to bachelor's and master's degrees in planning.
Mr. Storer stated, "I'm deeply appreciative of the opportunity to serve the city of Sonoma and I'm looking forward to getting to work on Tuesday."
Mr. Storer has been married to his wife Tina for 34 years; they have 3 children and four grandchildren.
For more information about the City's Planning Department, please visit the Planning page.