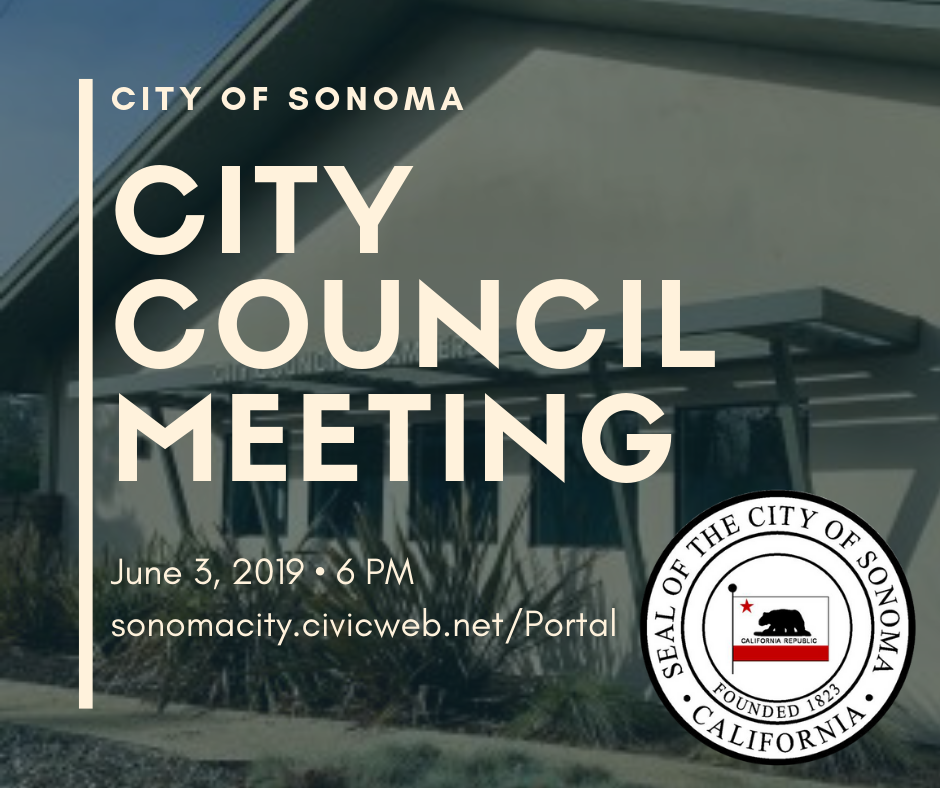 A regular meeting of Sonoma City Council will be held on Monday, June 3rd  at 6:00 pm. View the full agenda and staff reports including an Introduction & Recognition of the 2019 Creative Student Artist Adie Valavanis, a Presentation Regarding the PG&E Public Safety Power Shut-Off Program, a public hearing on an Appeal Filed by the Viviani Trust of the Planning Commission's Action on February 25, 2019, as well as items on the consent calendar on our CivicWeb Portal. Items to be considered on the regular schedule by City Council are:
First Reading of a Minimum Wage Ordinance
Broadway (SR 12) Streetscape Enhancements and Traffic Circulation Project
The meeting will be held at City Council Chambers at 177 First St. West and can also be viewed on channel 27 or on the City's CivicWeb portal. If you would like to receive future meeting notifications via email, please subscribe on our CivicWeb portal.