Summary & Background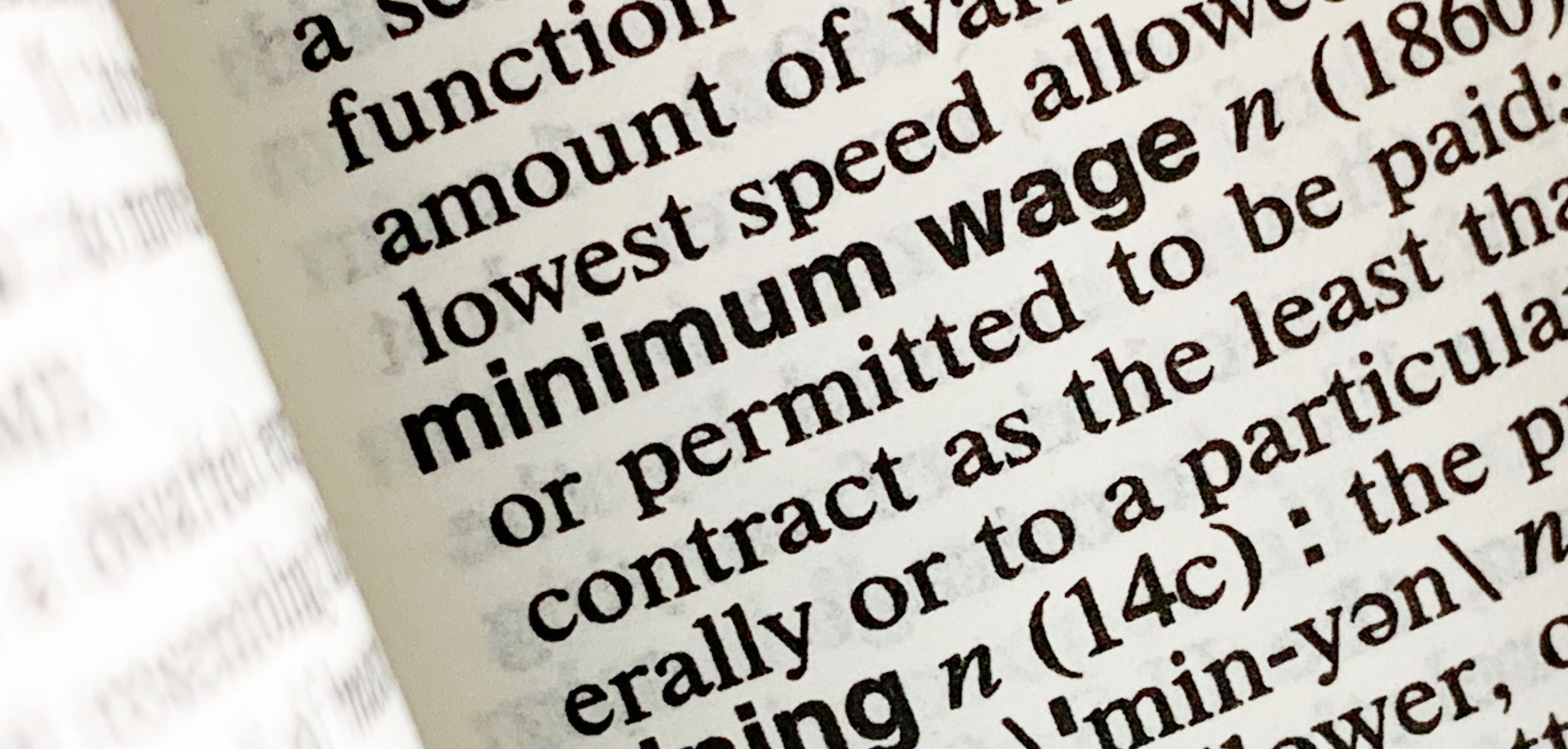 On December 18, 2017, the City Council considered a request by then-Mayor Pro Tem Amy Harrington to hold a study session to review the living wage ordinance, report on the Council's 2014 direction regarding a minimum wage study, and discuss the feasibility and impacts of a local minimum wage. After discussion, the City Council voted unanimously to hold a study session to discuss:
Review of the City's Living Wage Ordinance,
Report on Council 2014 Direction regarding Minimum Wage Study, and
Issuing an RFP to hire a Consultant to Study the Feasibility and Impacts of Raising the Minimum Wage in the City of Sonoma.
There was support for a timeframe of May 2018 for the study session.  Staff began initial research regarding potential consultant for a minimum wage study should the Council have been interested in moving forward.
In April 2018, the City was contacted by Marty Bennett, co-chair of North Bay Jobs with Justice.  North Bay Jobs with Justice (formerly the Living Wage Coalition of Sonoma County) is a community-labor coalition of 20 unions and community-based organizations affiliated with national Jobs with Justice. He stated that North Bay Jobs with Justice, together with the North Bay Central Labor Council and the Napa-Solano Central Labor Council, had contracted with the UC Berkeley Center for Labor Research and Education (UCB Labor Center) to prepare a study of the economic impacts of $15 citywide minimum wage (by 2020) for the North Bay, including Sonoma, Marin, Napa, and Solano counties and the cities within these counties.  The Labor Center's methodology requires a population of at least 1 million people.  Marty Bennett indicated that the goal of North Bay Jobs with Justice is to introduce discussion of a "$15 minimum wage by 2020" simultaneously to the cities of Novato, Petaluma, Santa Rosa, Sebastopol, and Sonoma.
Based on this information, the City Council study session was rescheduled to a date after which the study was completed.  The study was completed in October 2018.  The City will hold a study session at the February 4th City Council meeting to hear a report on a Minimum Wage Study for the North Bay completed by the UC Berkeley Labor Center.
Below is the study, additional information, updatesand reference information.
UC Berkeley Labor Center and Minimum Wage Study
The North Bay Minimum Wage Study is titled "Estimated Impact of a Proposed Minimum Wage Law for the North Bay" and was completed in October 2018 by the UC Berkeley, Labor Center.  The UCB Labor Center is a public service and outreach program of the UC Berkeley Institute for Research on Labor and Employment (IRLE).  The Labor Center, founded in 1964, conducts research and education on issues related to labor and employment.
State Minimum Wage Information
Under State legislation enacted in 2016, California's minimum wage increase is being phased in according to the following schedule. For employers with 25 employees or less, effective dates are delayed by one year. By 2023, the minimum wage for all employers will be $15/hour.
Schedule for California Minimum Wage rate 2017-2023
| | | |
| --- | --- | --- |
| Date | Minimum Wage for Employers with 25 Employees or Less | Minimum Wage for Employers with 26 Employees or More |
| January 1, 2017 | $10.00/hour | $10.50/hour |
| January 1, 2018 | $10.50/hour | $11.00/hour |
| January 1, 2019 | $11.00/hour | $12.00/hour |
| January 1, 2020 | $12.00/hour | $13.00/hour |
| January 1, 2021 | $13.00/hour | $14.00/hour |
| January 1, 2022 | $14.00/hour | $15.00/hour |
| January 1, 2023 | $15.00/hour | |
The Governor can pause a scheduled increase for one year if certain economic or budget conditions are met (known as "off-ramps"). The budget off-ramp can only be used twice.
After reaching $15/hour, the State minimum wage will be adjusted annually for inflation based on the national consumer price index for urban wage earners and clerical workers (CPI-W) and the highest raise allowed in any one year is 3.5%.
The State of California requires employers to pay tipped employees full state minimum wage before tips.
For cities or counties that have a local minimum wage ordinance, the employer is required to pay the highest of those rates applicable to the employee at a particular time.
Other Reference Information